What's up for Families at D187?/¿Qué hay para las familias en D187?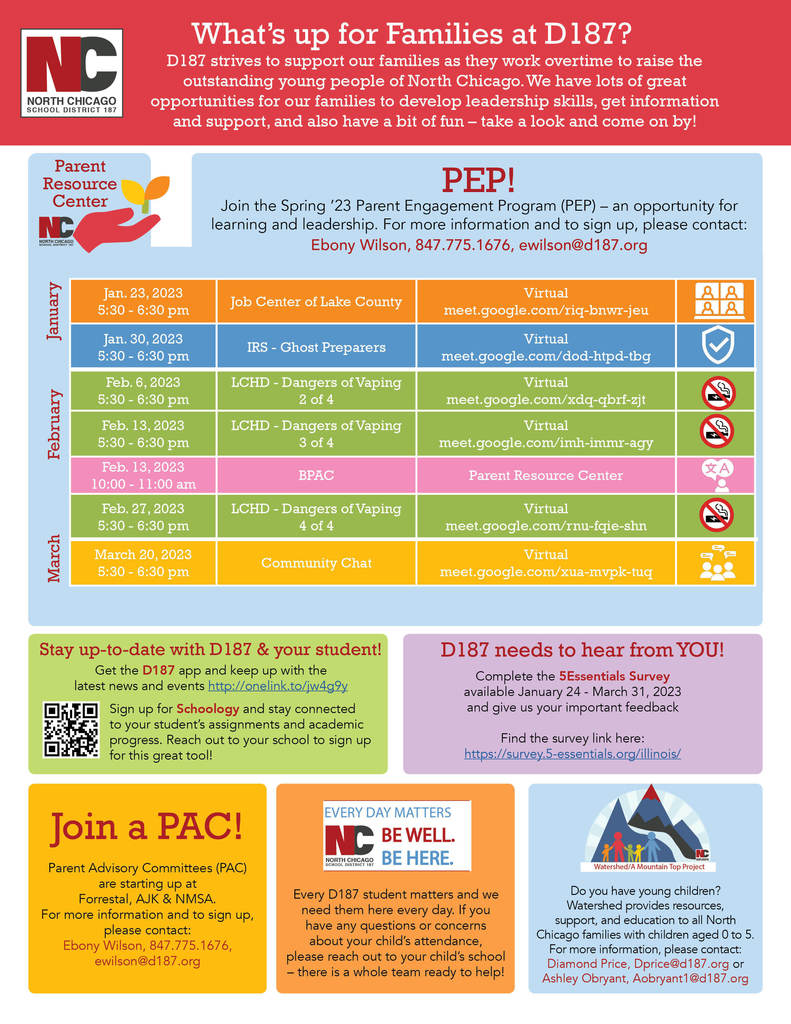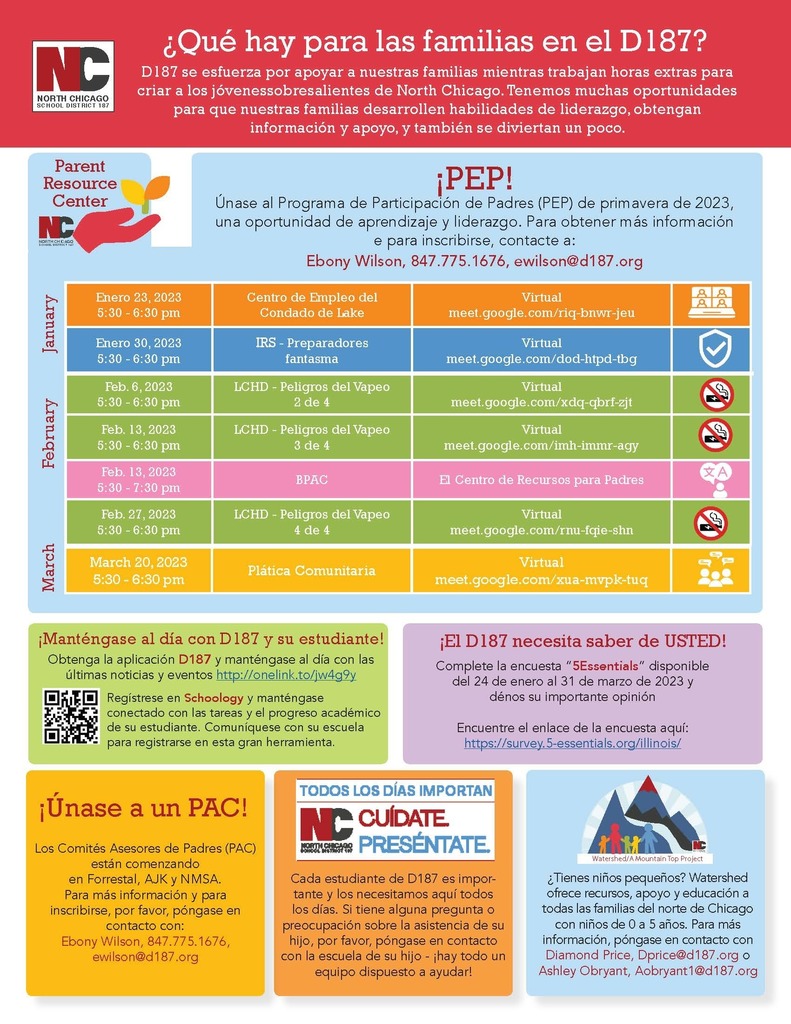 What's up for Families at D187?/¿Qué hay para las familias en D187?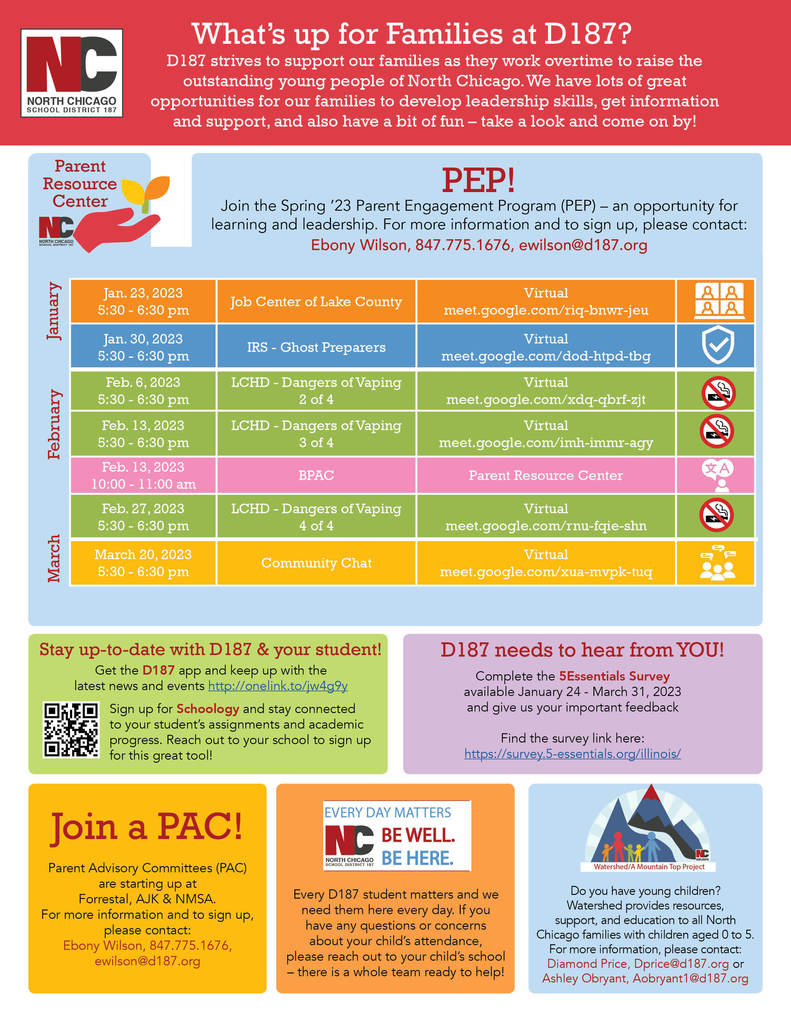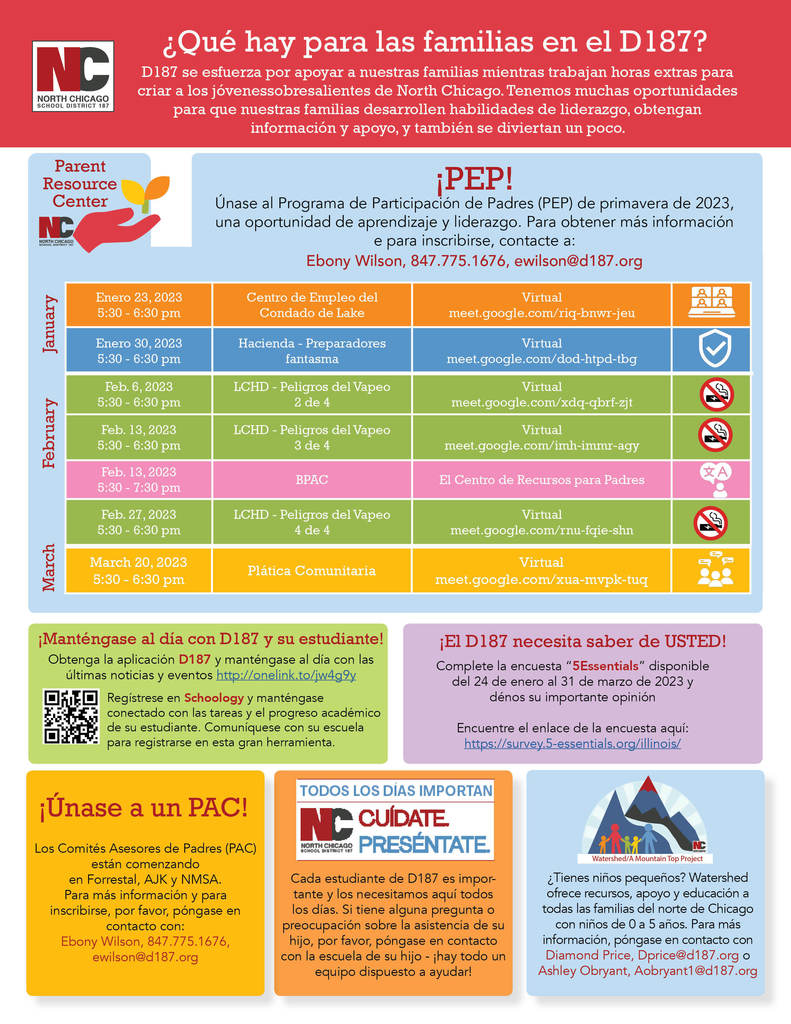 Join us at these upcoming FREE virtual workshops! ¡Únase a nosotros en estos próximos talleres virtuales GRATIS!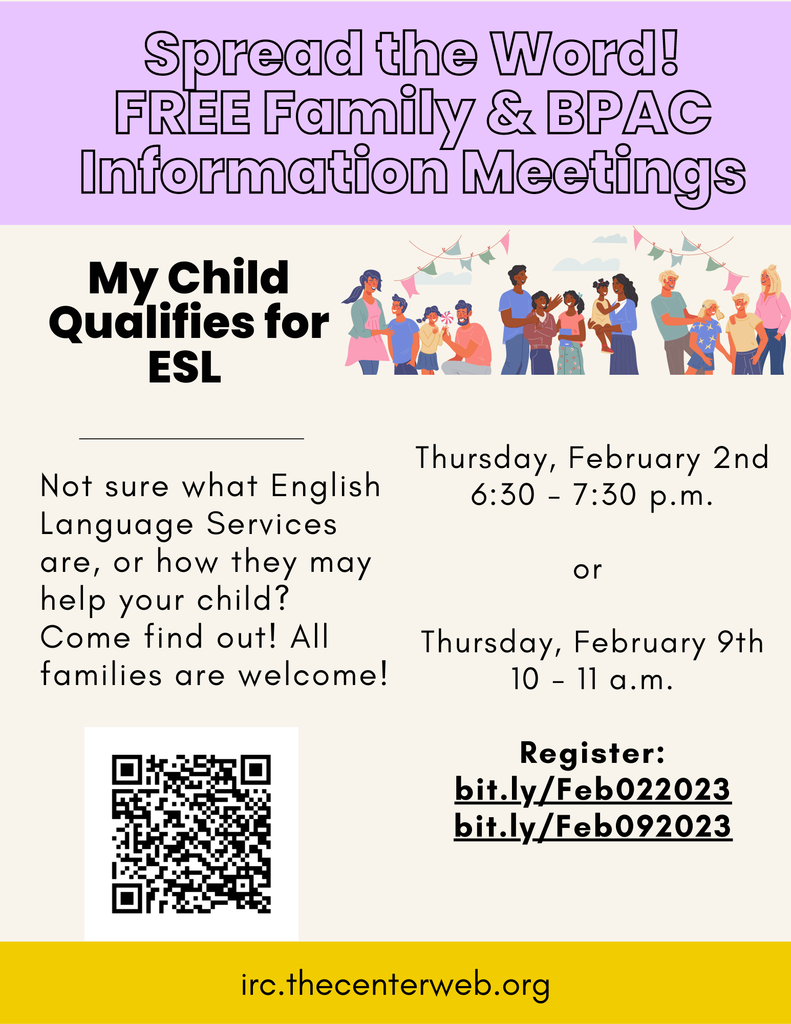 We are Hiring! ¡Estamos contratando!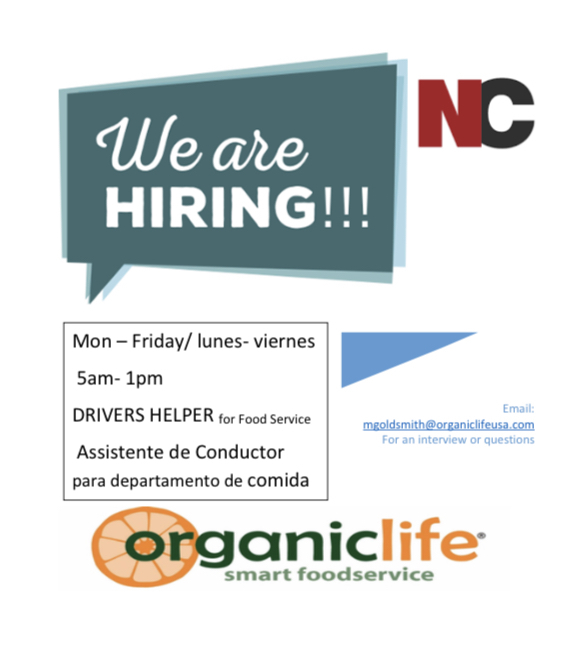 No School On Monday 01.16.23 No Classes On January 16, 2023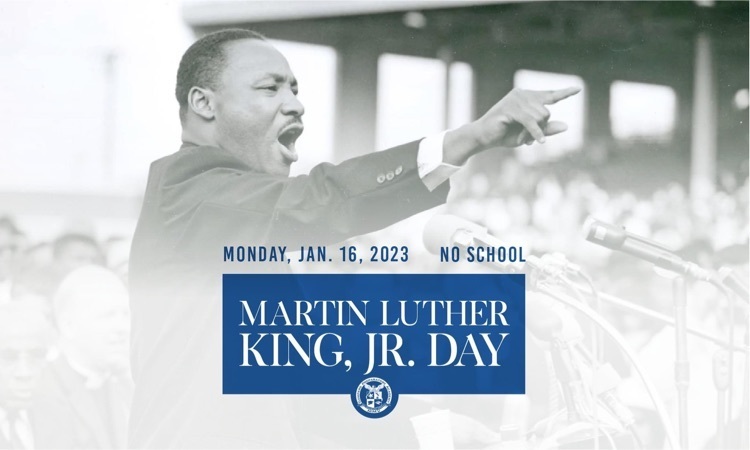 Morning Arrival: Please make sure to not double park when dropping off your student. Also, make sure you are using the crosswalk and not running across the road. Llegada por la mañana: Por favor, asegúrese de no aparcar en doble fila cuando deje a su estudiante. También, asegúrese de que está utilizando el paso de peatones y no correr a través de la carretera.
The students loved seeing each other preform. Well done Alexander Huskies! A los estudiantes les encantaba verse de antemano. ¡Bien hecho, Alexander Huskies!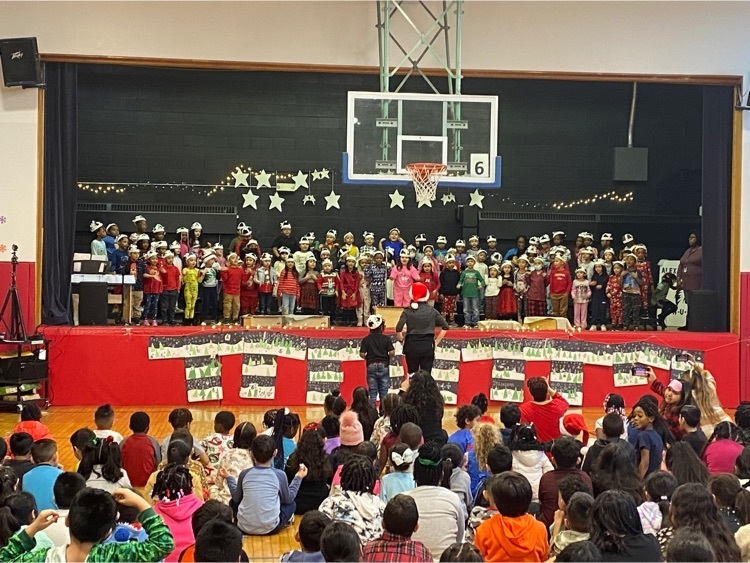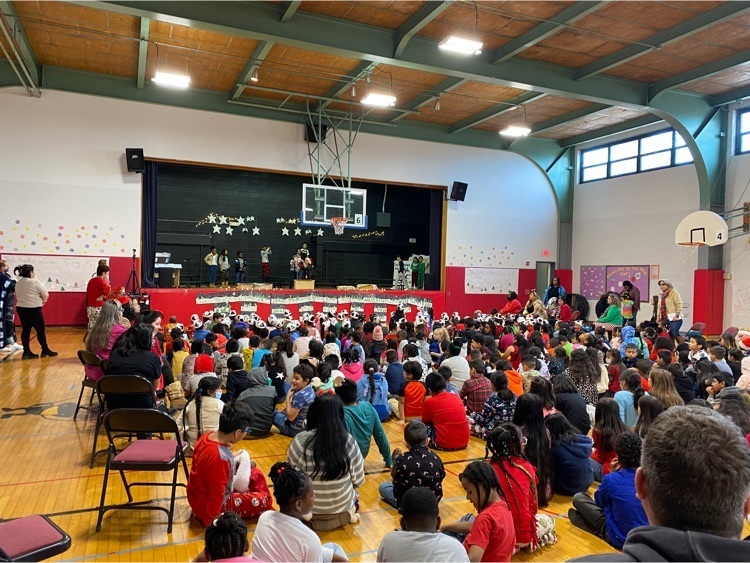 Here is a fun educational activity board with ideas for you to enjoy as a family. Happy Holidays. We will see you in 2023! Aquí tienes un divertido tablero de actividades educativas con ideas para disfrutar en familia. Felices fiestas. ¡Nos vemos en 2023!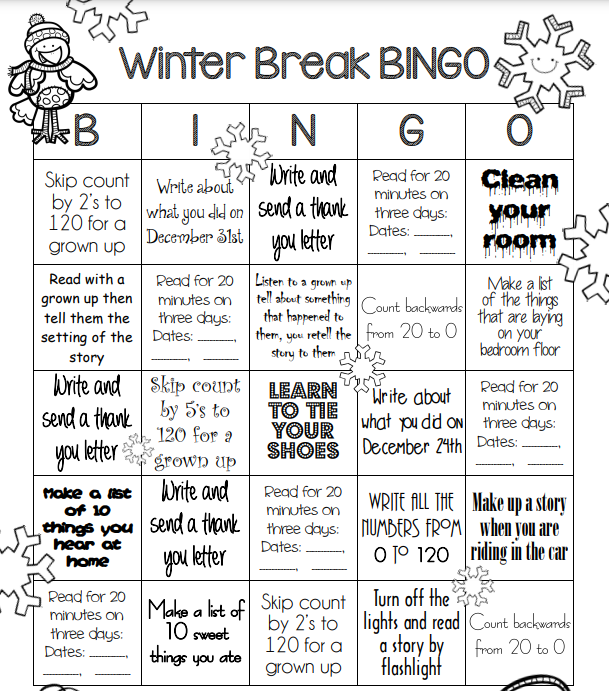 Join Us Tonight at 5:30 pm/Únete a nosotros esta noche a las 5:30 pm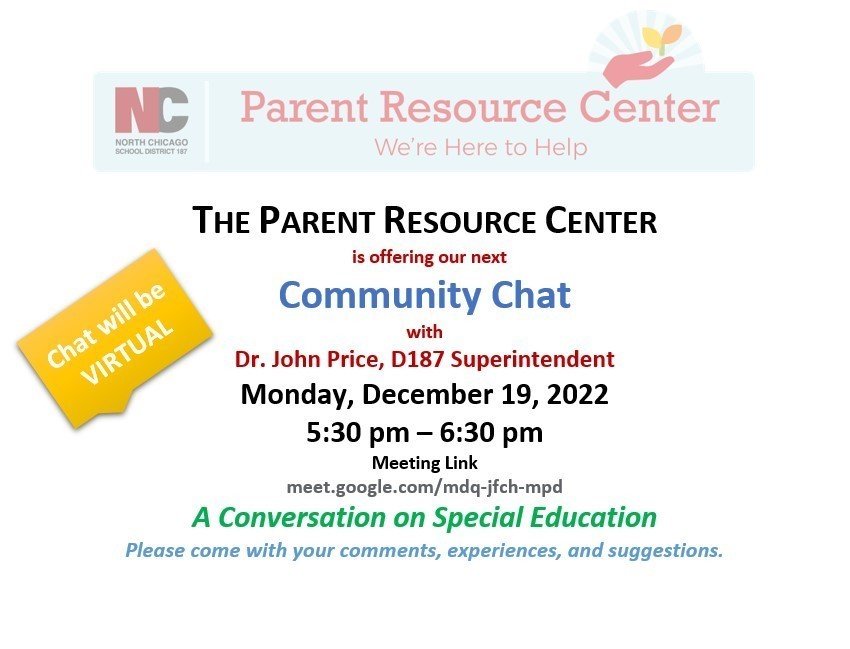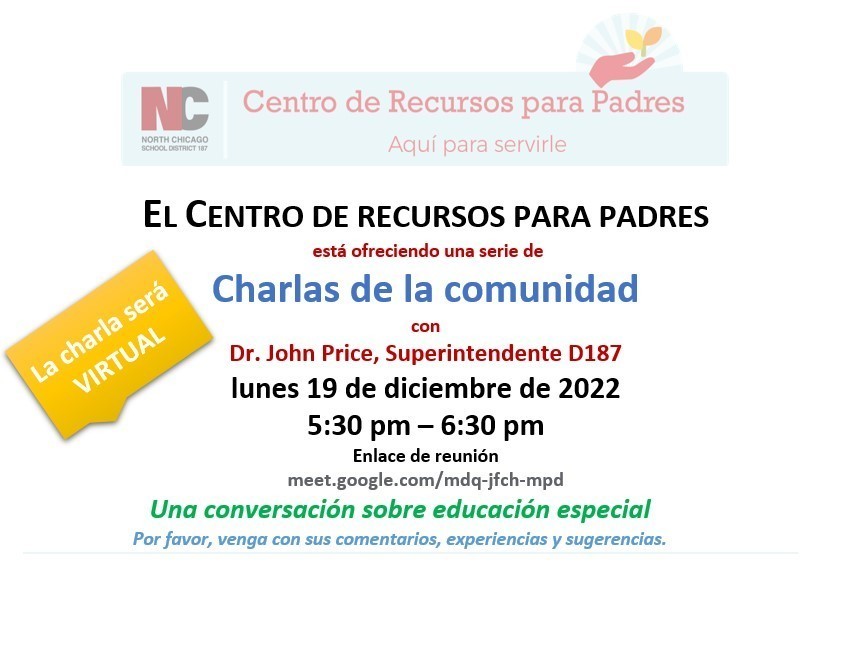 Wear your pajamas to school. Lleva tu pijama a la escuela puesto.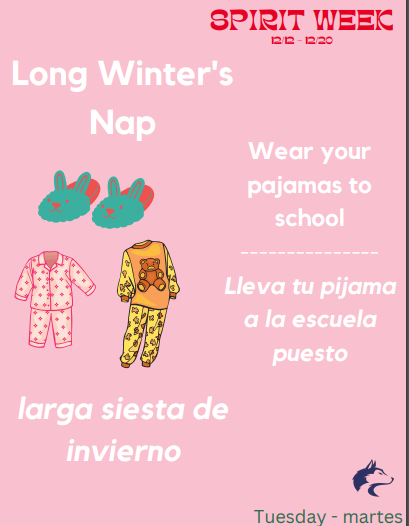 Wear the color white to bring snow! ¡Usa el color blanco para traer nieve!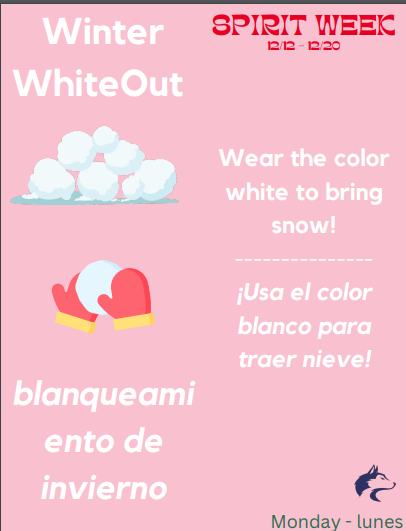 Dress up for New Years! Vestirse para el año nuevo!
Dress up like your favorite winter holiday character. Disfrázate de tu personaje favorito de las vacaciones de invierno.
Don't Forget - Every Wednesday is early dismissal! 1:45 pm No se olvide - ¡Todos los miércoles hay salida temprana! 1:45 pm
Wacky Wednesday Attire

Please see below for information regarding indoor soccer league registration and meetings. A continuación encontrará información sobre la inscripción y las reuniones de la liga de fútbol sala.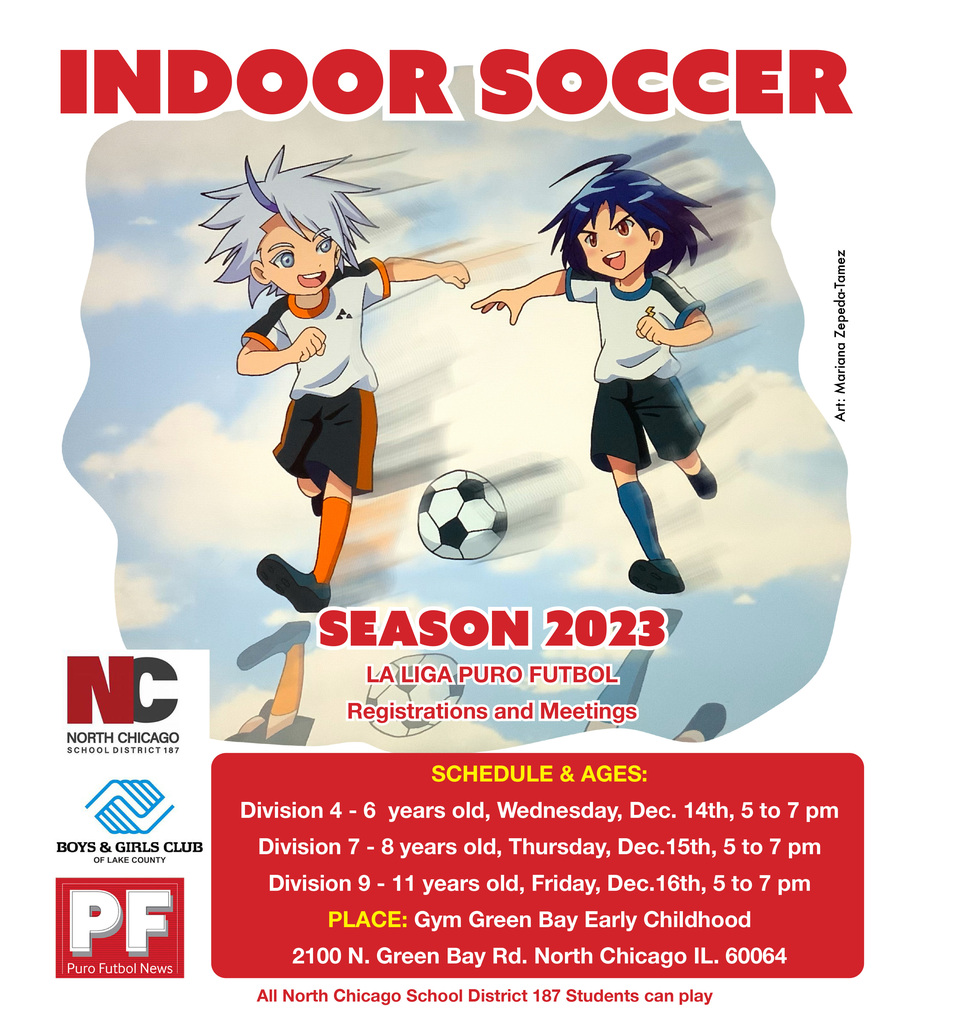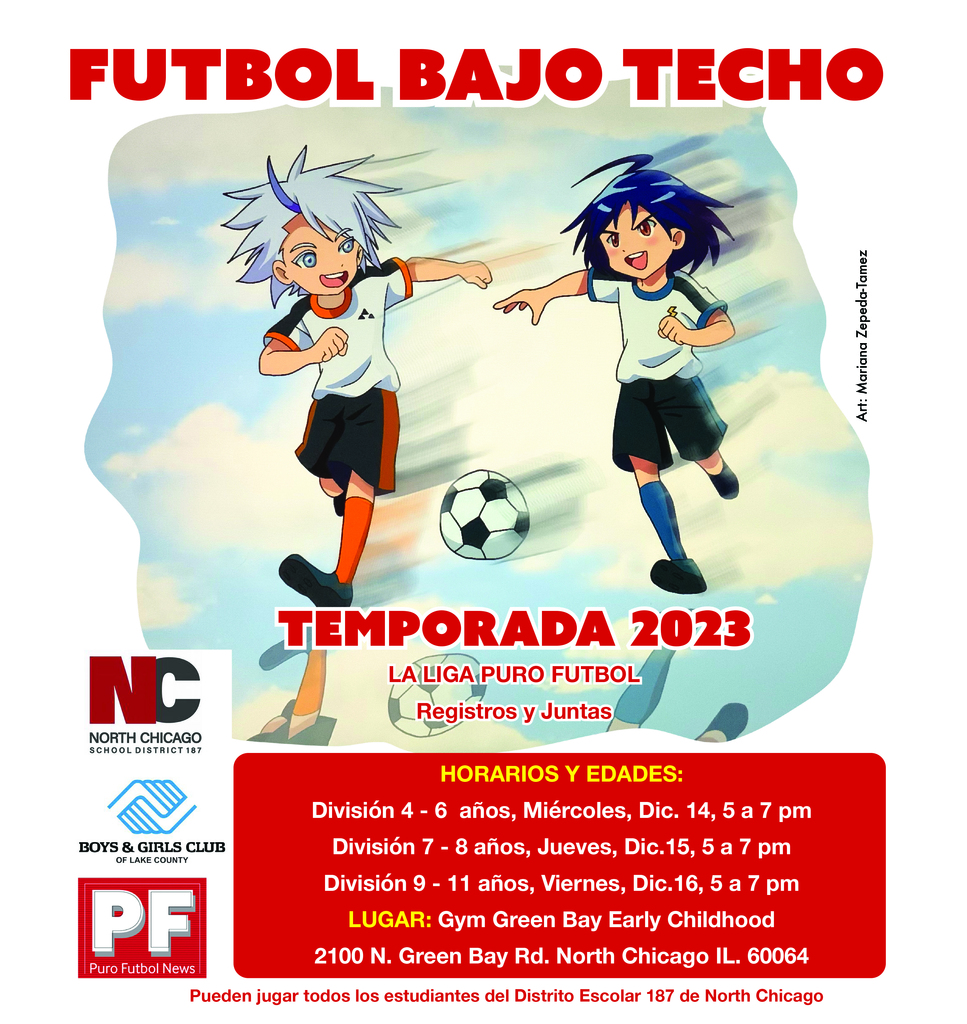 Shine bright on Tuesday. Brille el martes.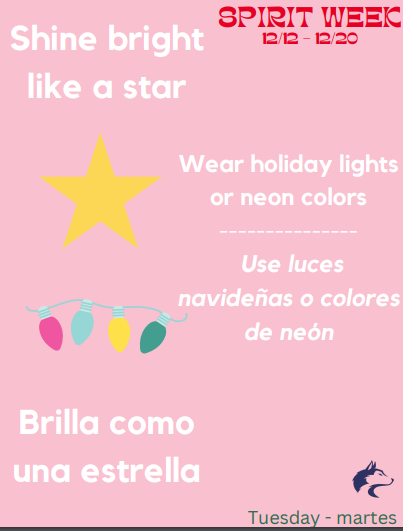 Channel your flannel on Monday, Dec. 12th. Canaliza tu franela el lunes 12 de diciembre.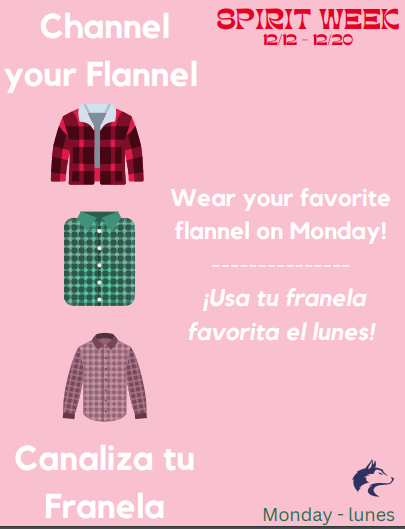 Come See YOUR new NMSA Today!/¡Venga a ver SU nuevo NMSA hoy!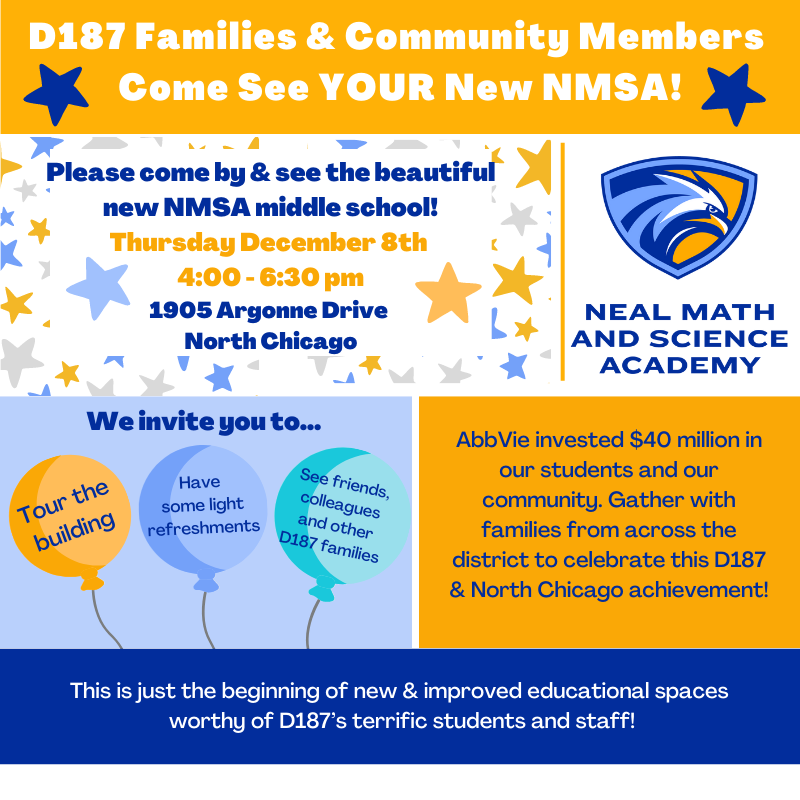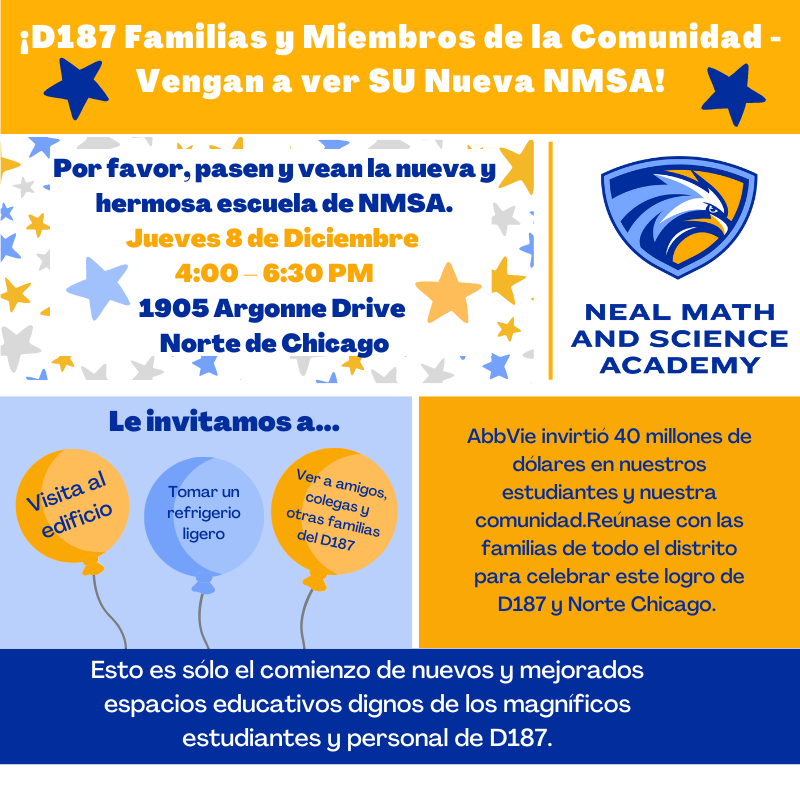 Don't Forget - Every Wednesday is early dismissal! 1:45 pm No se olvide - ¡Todos los miércoles hay salida temprana! 1:45 pm