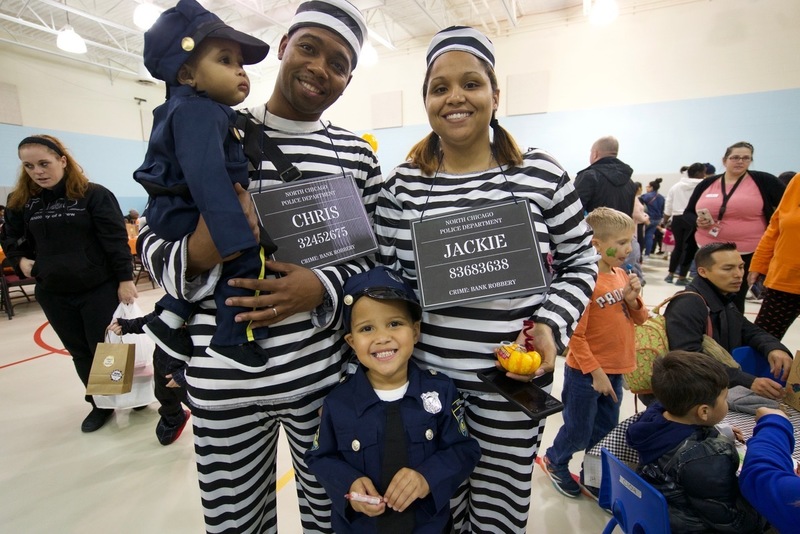 With help from North Chicago Community Partners, Green Bay Early Childhood Center hosted its 5th annual fall festival.
Students and their families, all dressed up, enjoyed an evening filled with face painting, arts & crafts, & games during the event. Green Bay staff, members of the North Chicago Community Partners along with volunteers from the Navy ran activities and visited with the children and their families!
The delicious food, for the fall festival, was catered by Luke's of Lake Bluff.