What's up for Families at D187?/¿Qué hay para las familias en D187?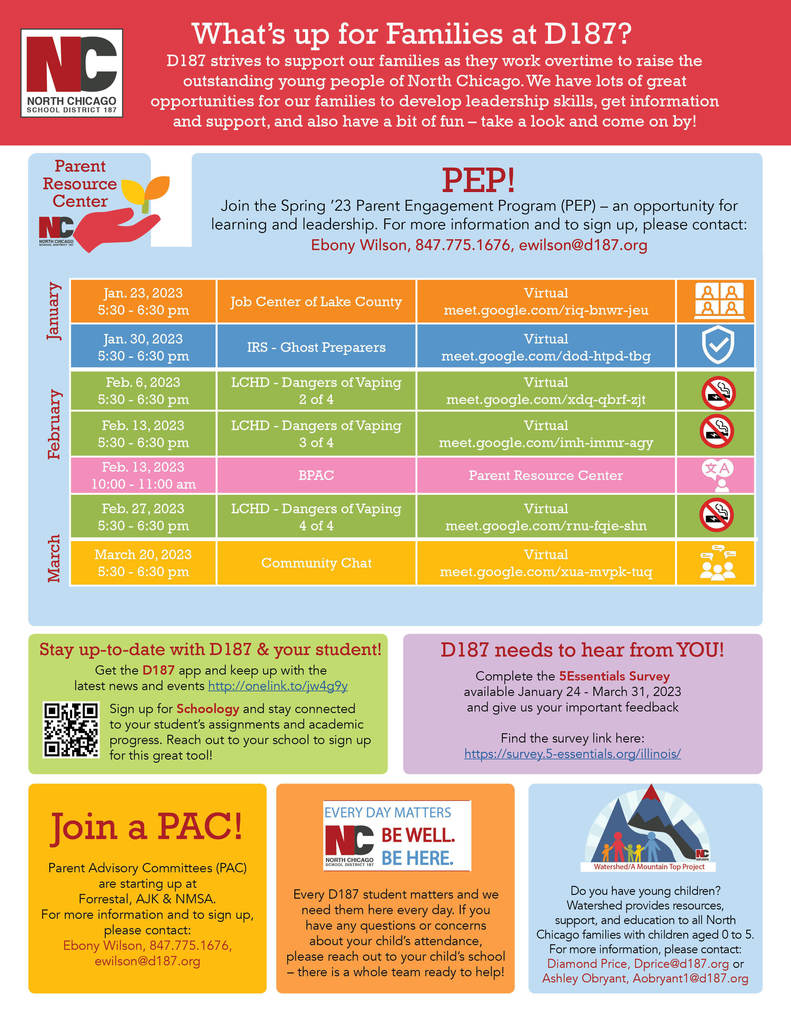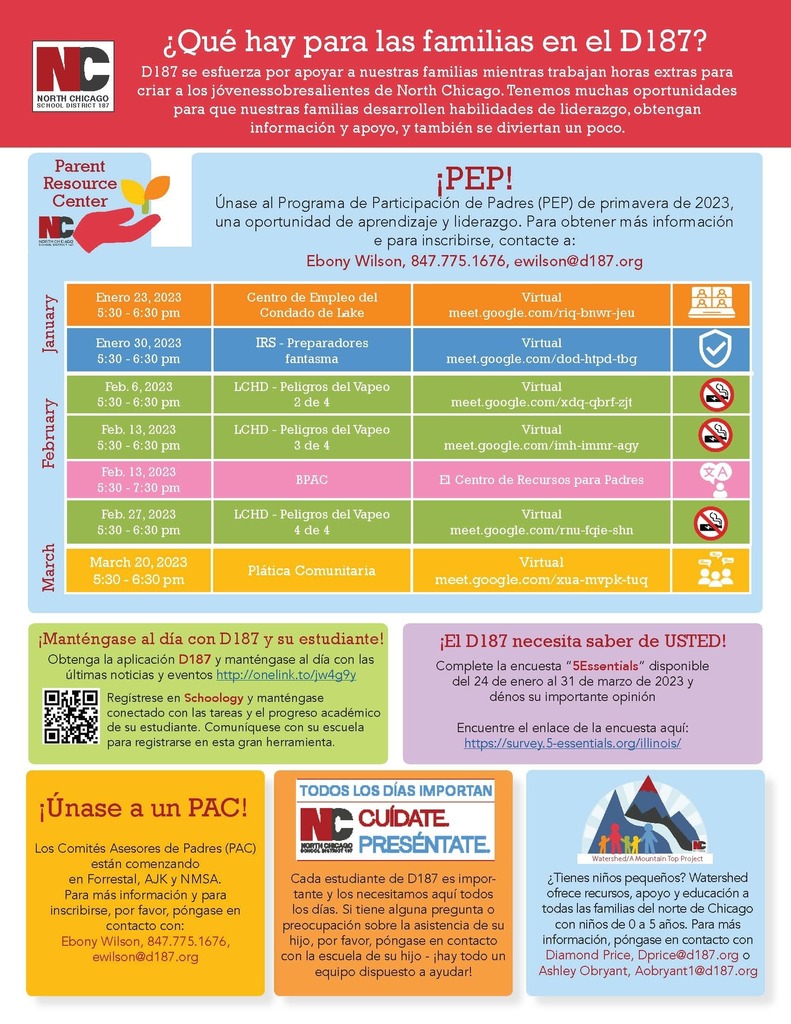 Join us at these upcoming FREE virtual workshops! ¡Únase a nosotros en estos próximos talleres virtuales GRATIS!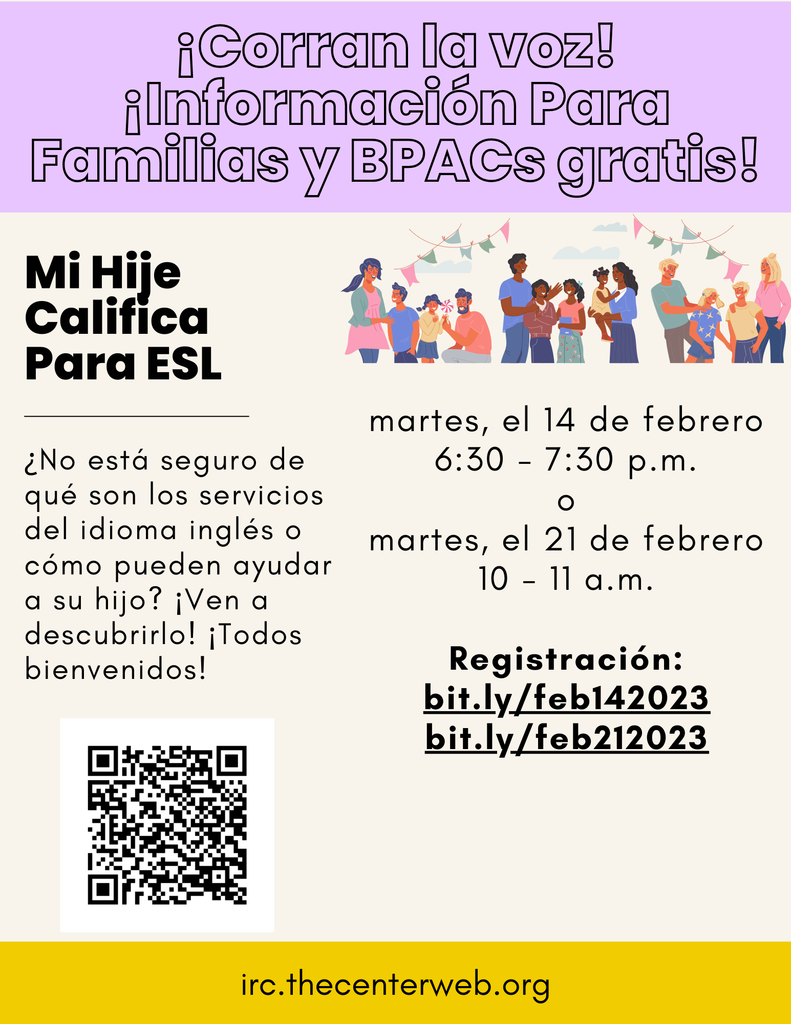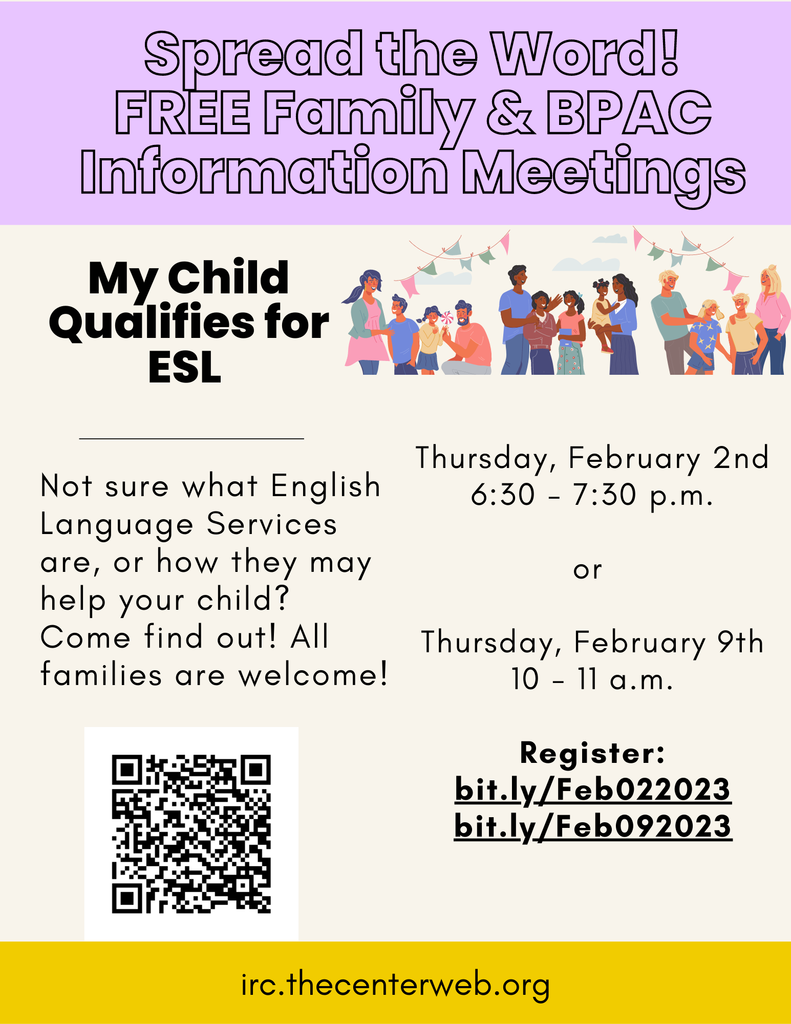 Join Us Tonight at 5:30 pm/Únete a nosotros esta noche a las 5:30 pm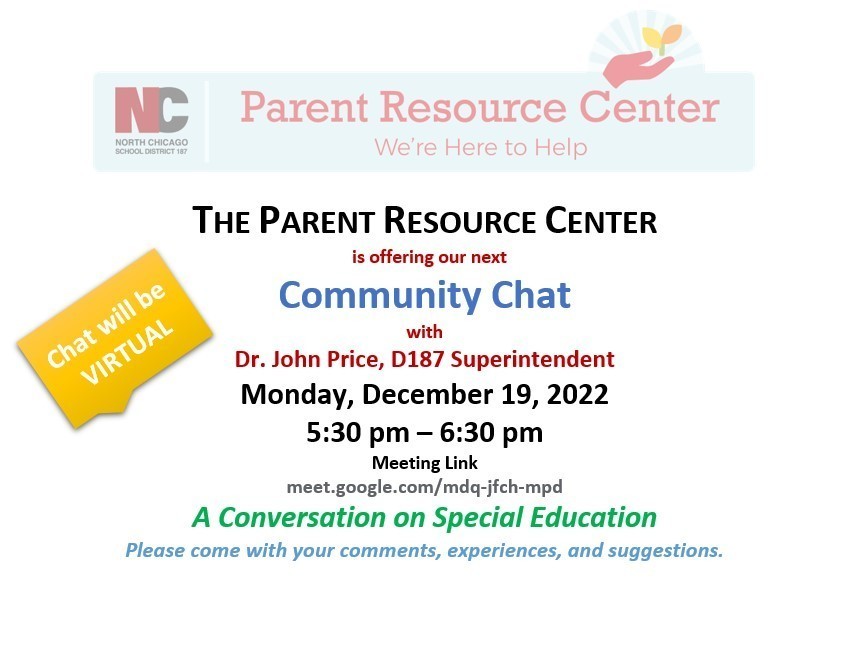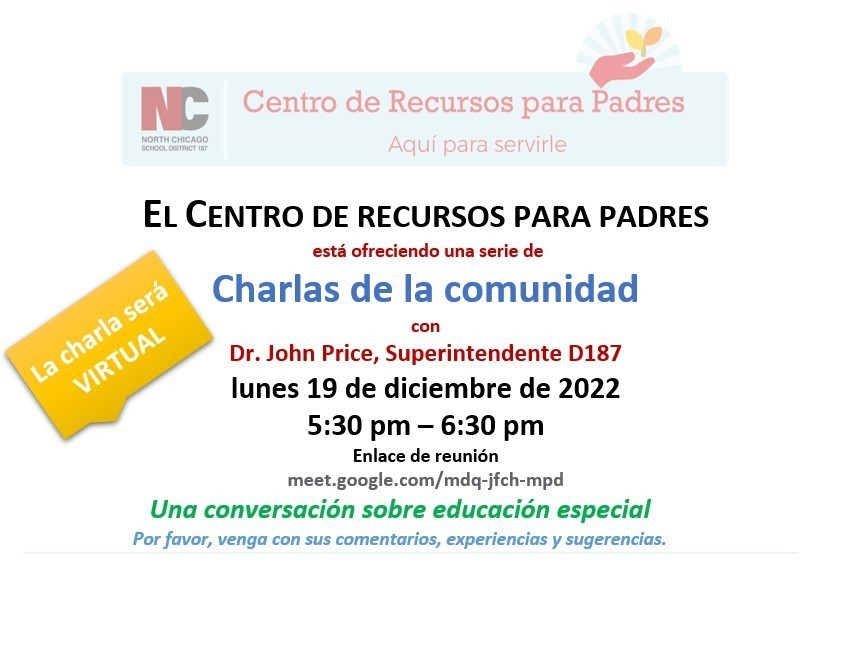 Come See YOUR new NMSA Today!/¡Venga a ver SU nuevo NMSA hoy!

You're Invited!/¡Estás invitado!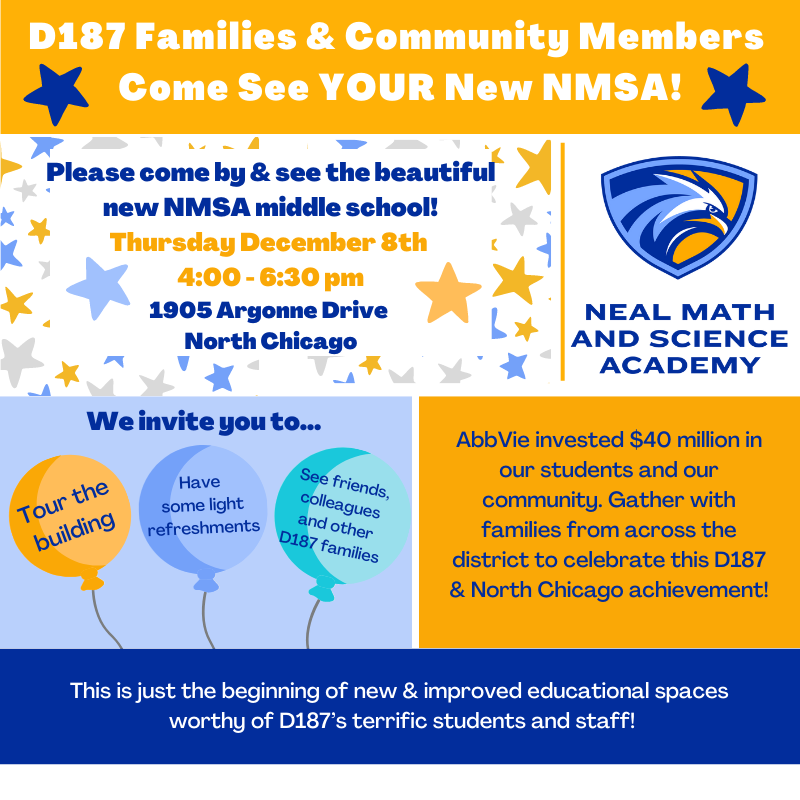 Remember to Join Us for our Communty Chat today @ 5:30 pm/Recuerde unirse a nosotros para nuestro charlas de la comunidad hoy a las 5:30 pm. meet.google.com/vad-drkc-wmw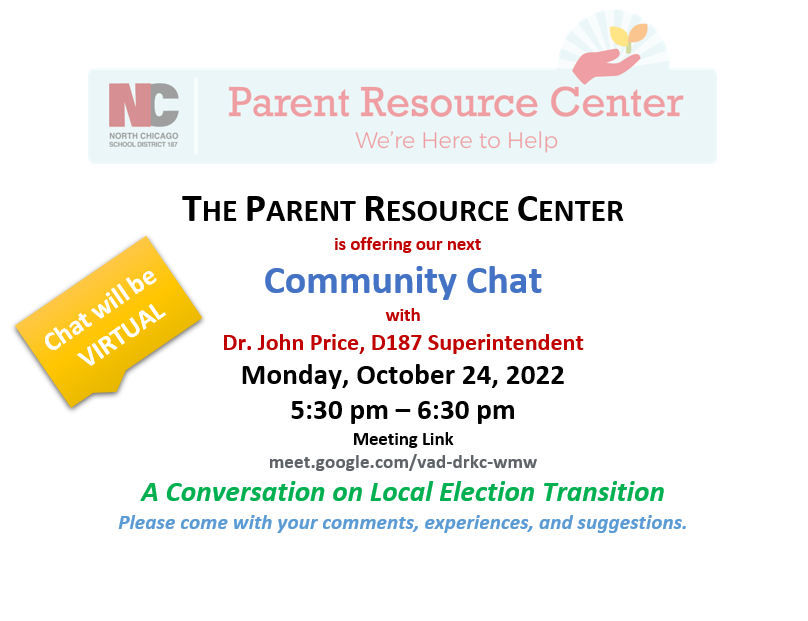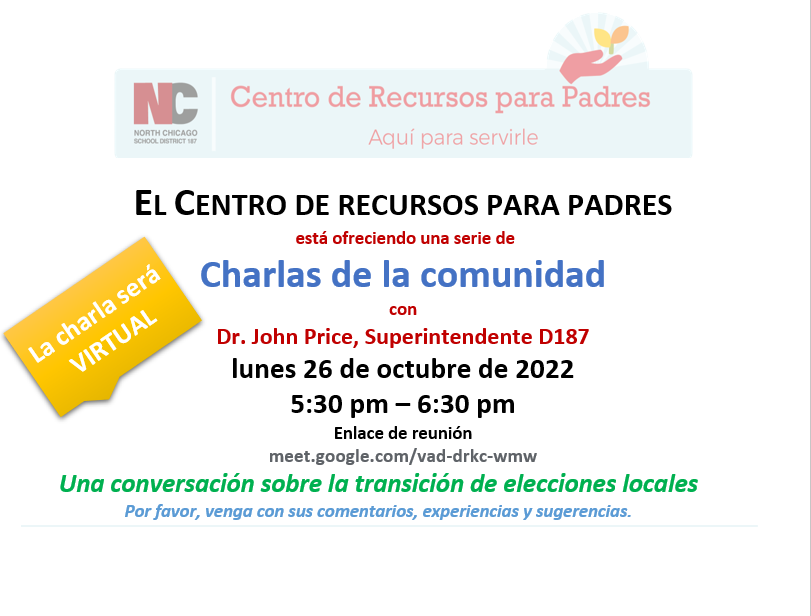 Remember to join us tonight from 4:00 pm - 7:00 pm at the high school! ¡Recuerde unirse a nosotros esta noche de 4:00 pm a 7:00 pm en la escuela secundaria!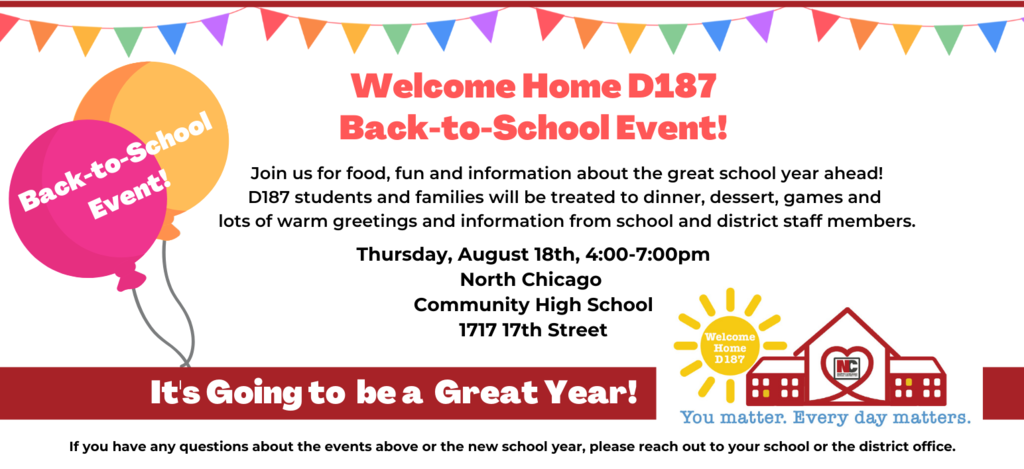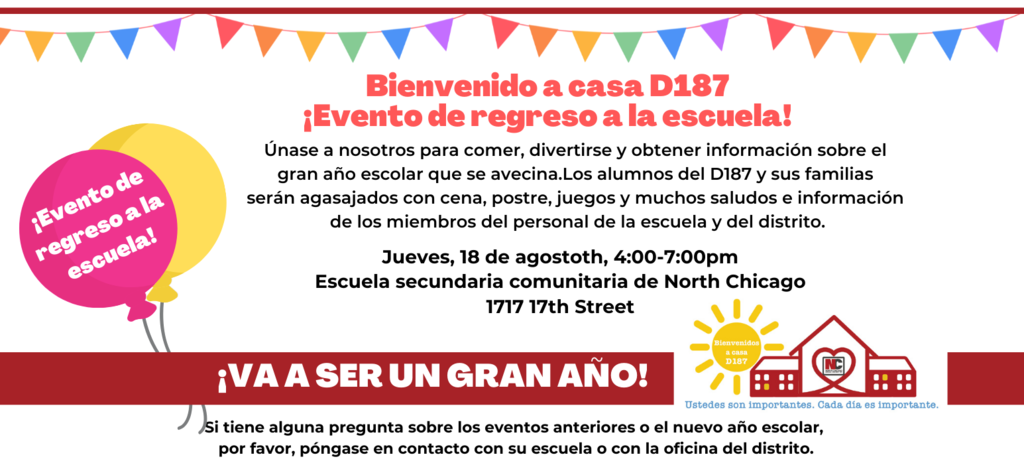 Countdown to the First Day of School.... Monday, August 29! Cuenta Atras Para El Primer Dia De Clase....Lunes 29 de Agosto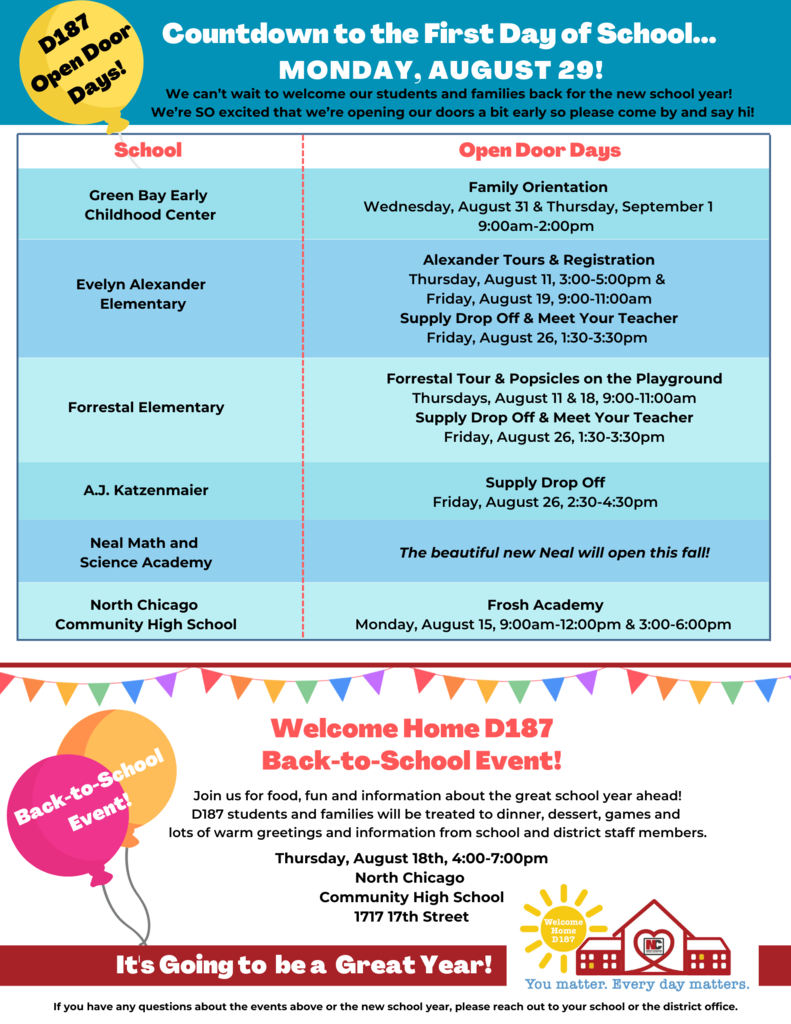 Welcome Home D187/Bienvenidos a casa D187!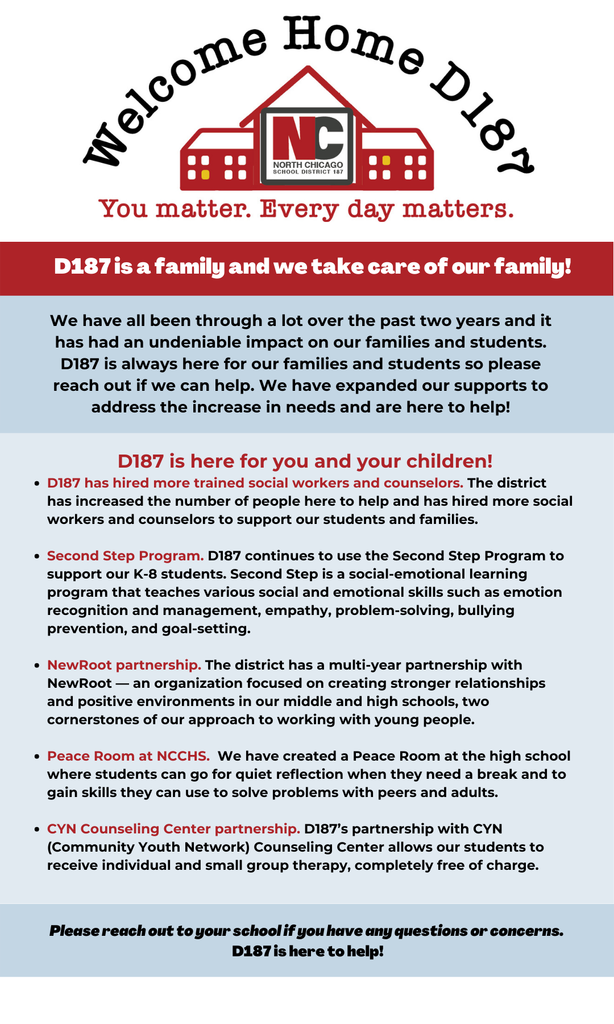 SAVE THE DATES/APARTE LAS FECHAS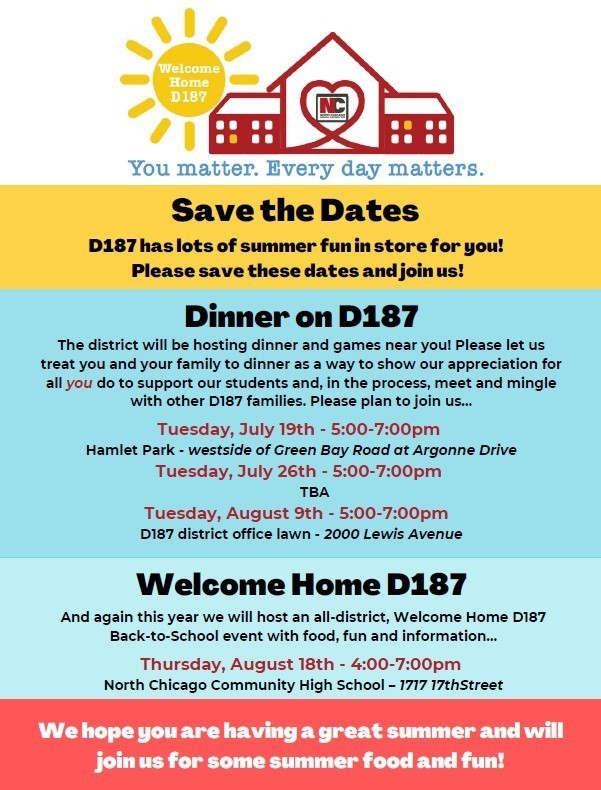 **ATTENTION** June's Board Meeting (6/28/22) will be "On The Road" at Green Bay Early Childhood Center at 6:30 pm.

D187 FamiliesD187 Familias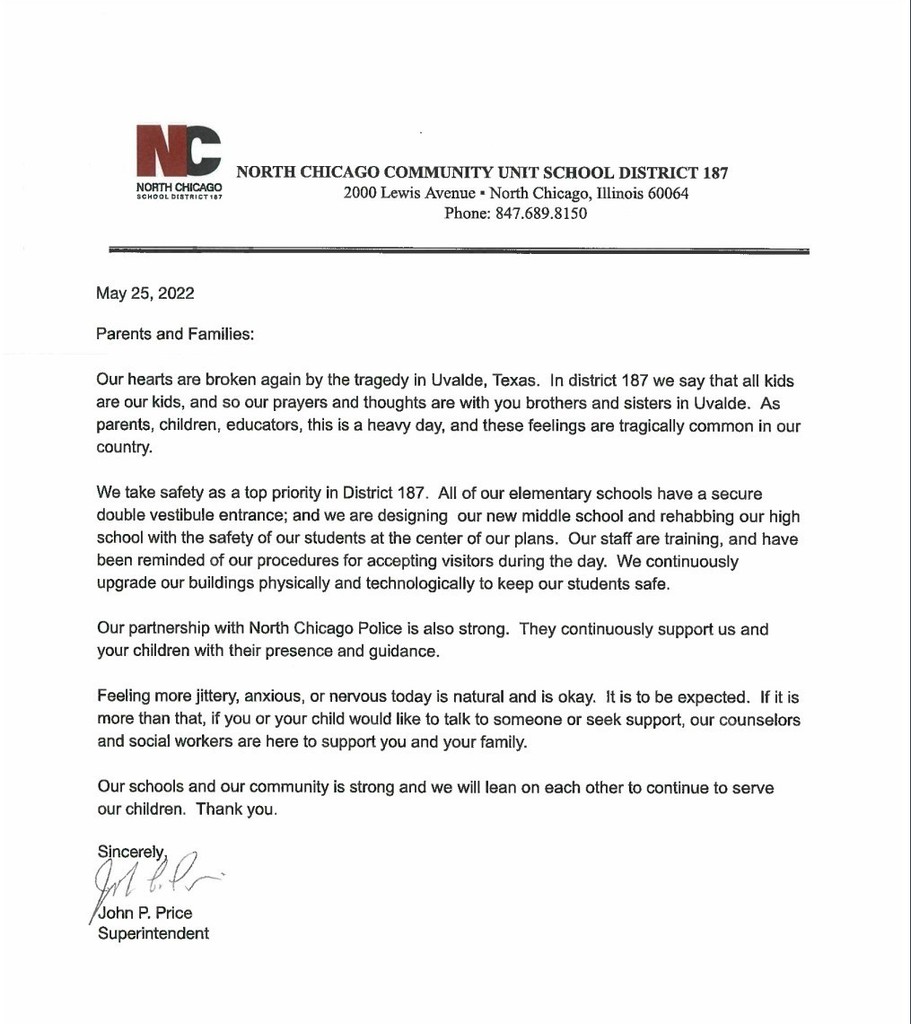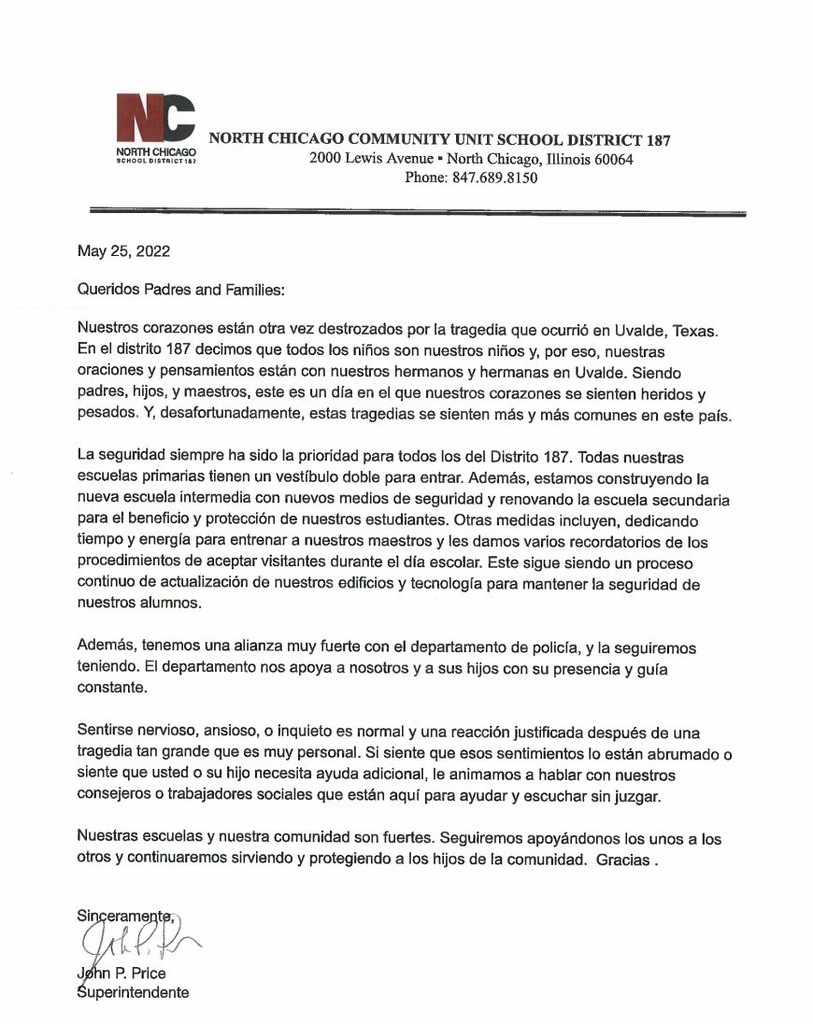 EVERY DAY MATTER/TODOS LOS DÍAS IMPORTAN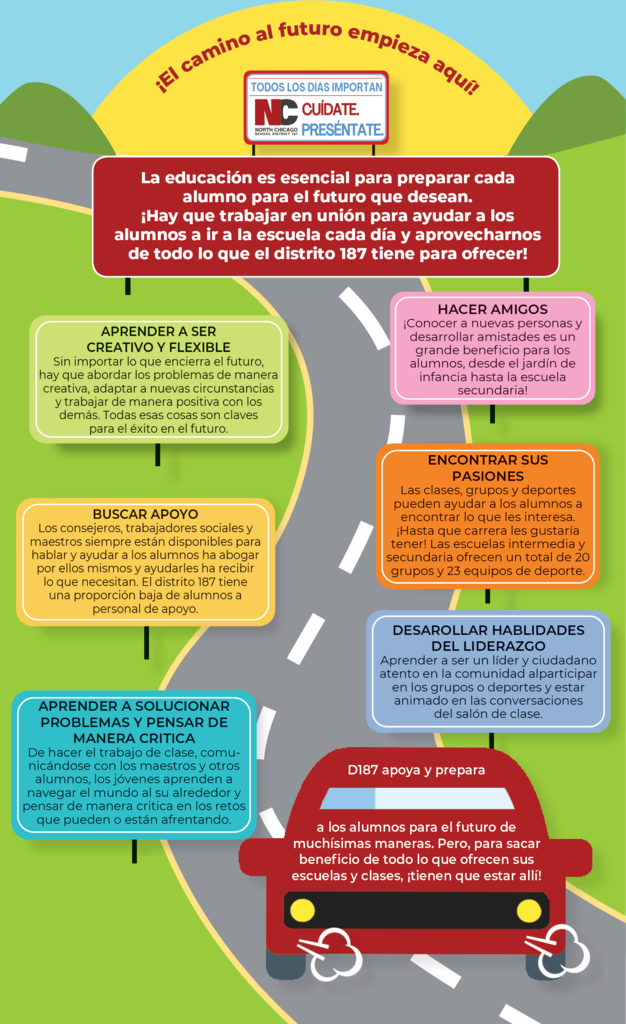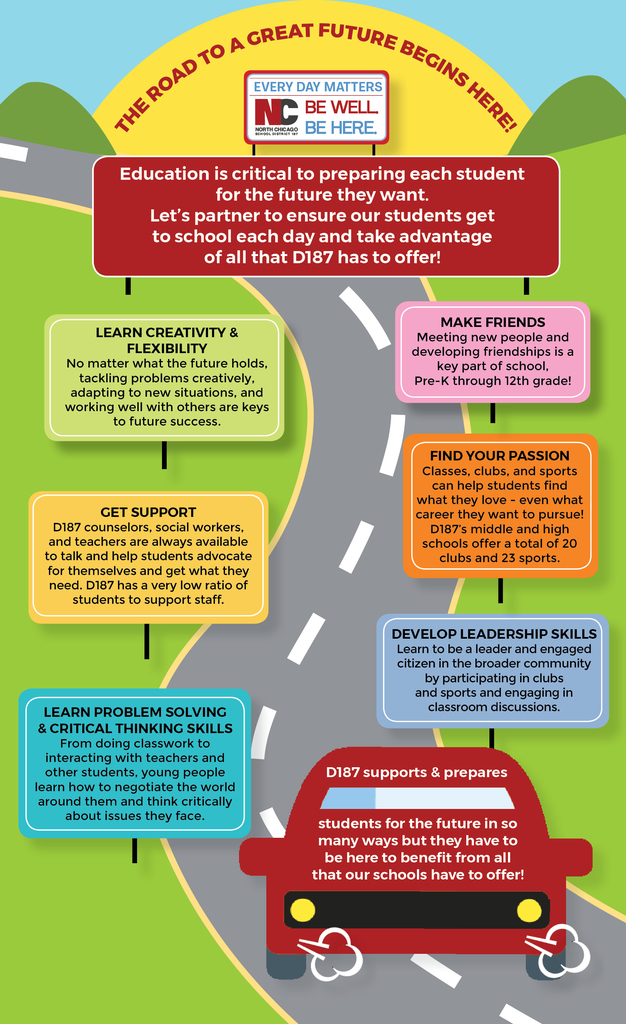 D187 Music Department Presents... D187 Departamento de Música Presenta...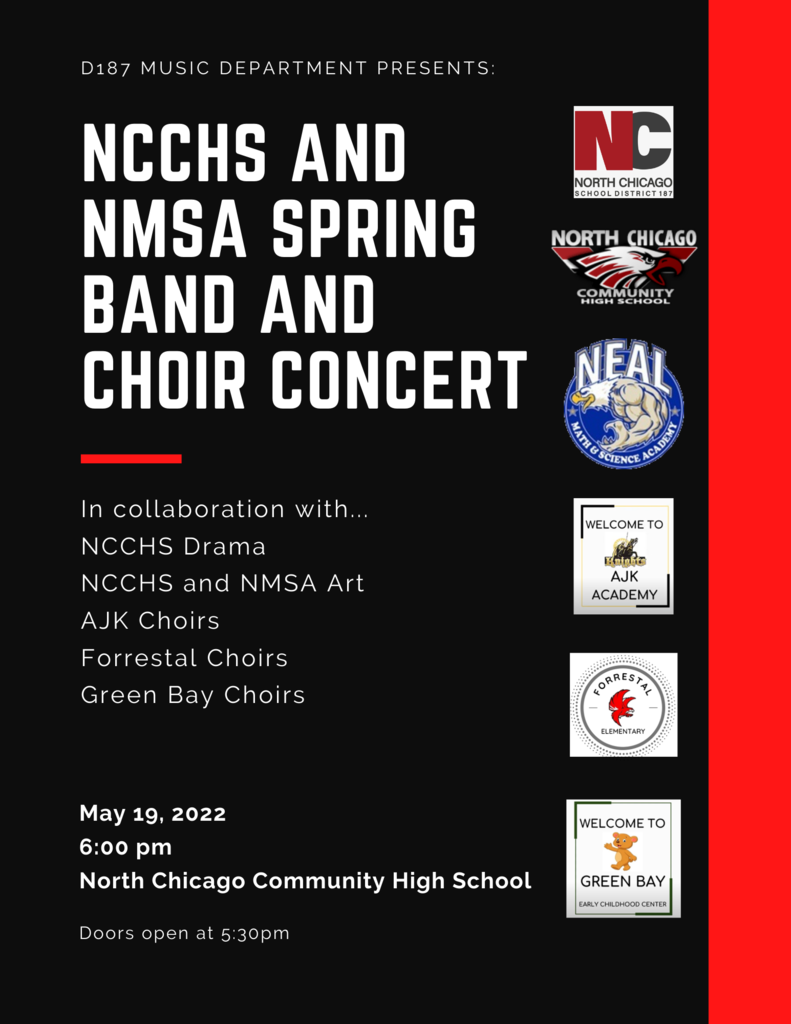 D187 ISBE Update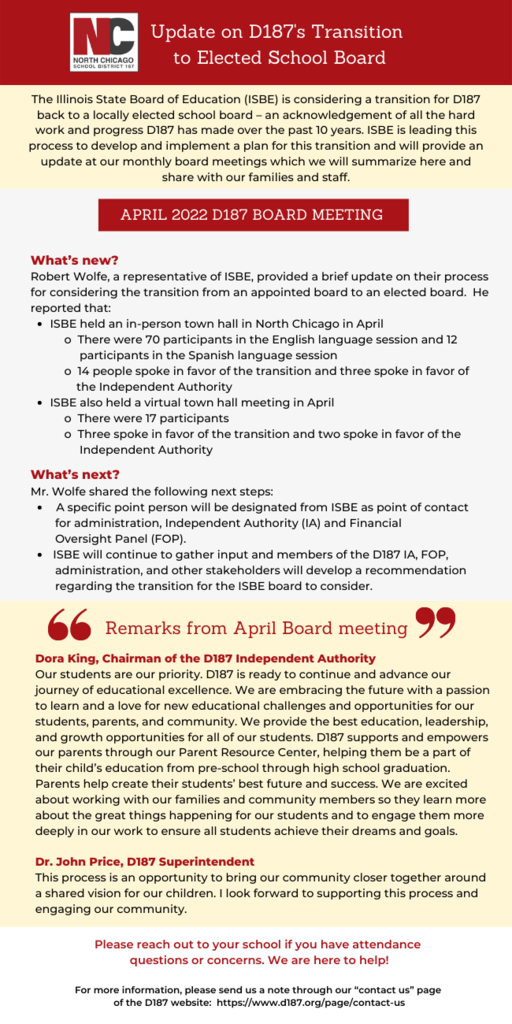 United by a Ball Mundialito 2022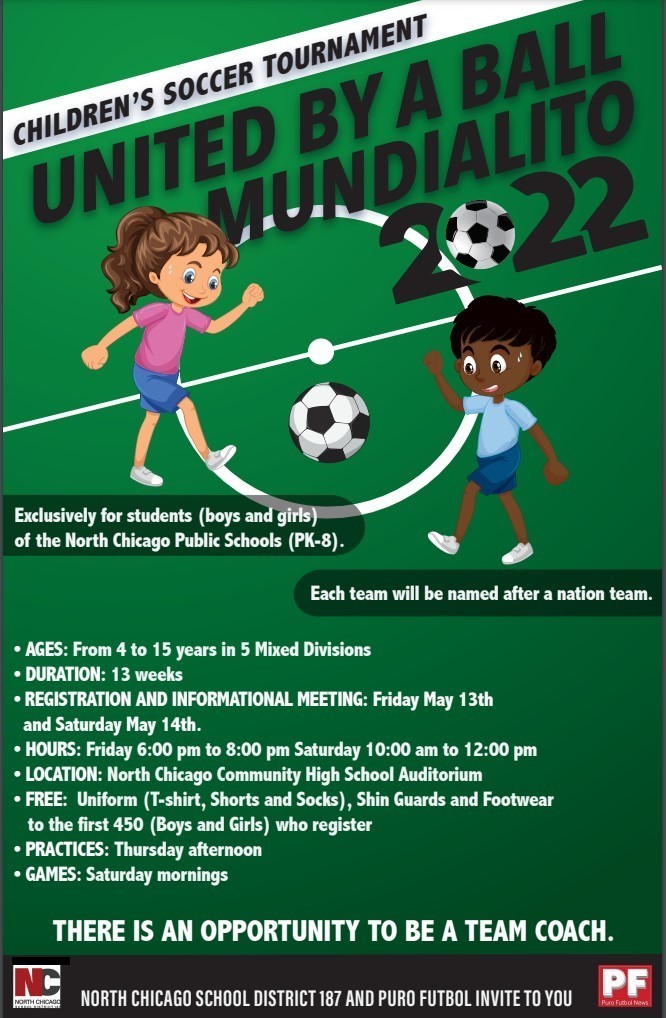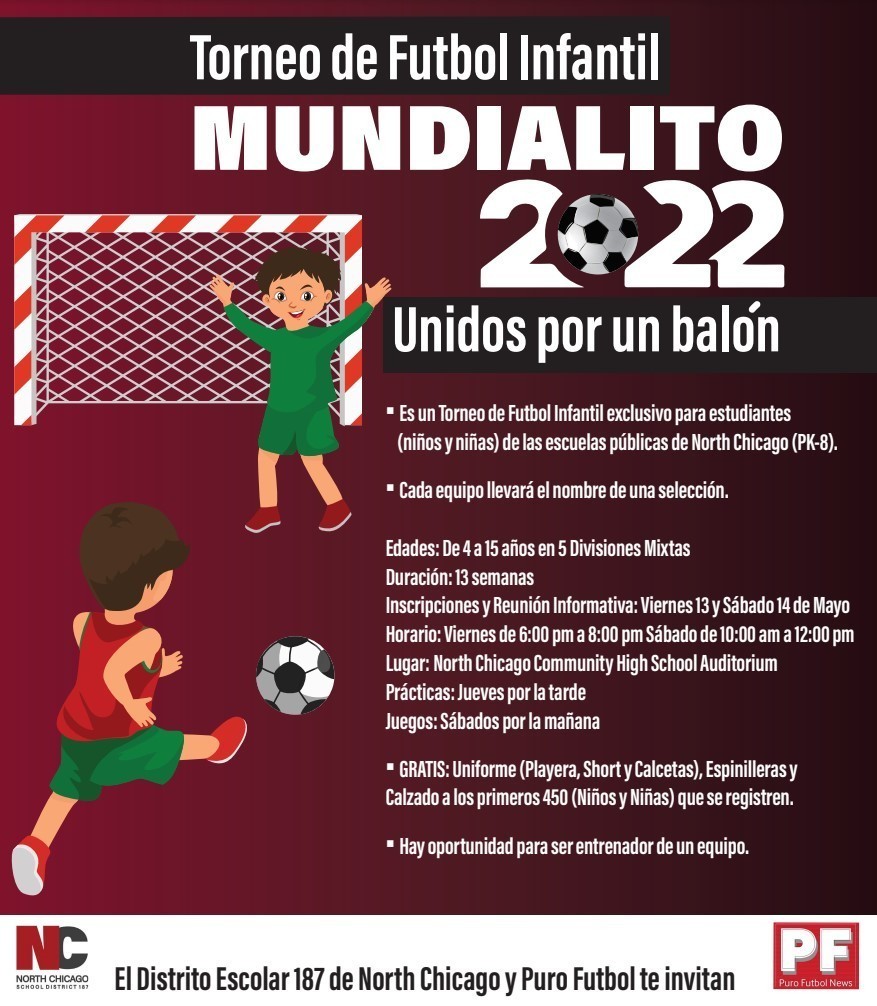 Remember to join us today @ 5:00 pm/Recuerda unirte a nosotros hoy a las 5:00 pm meet.google.com/agv-rcqd-qby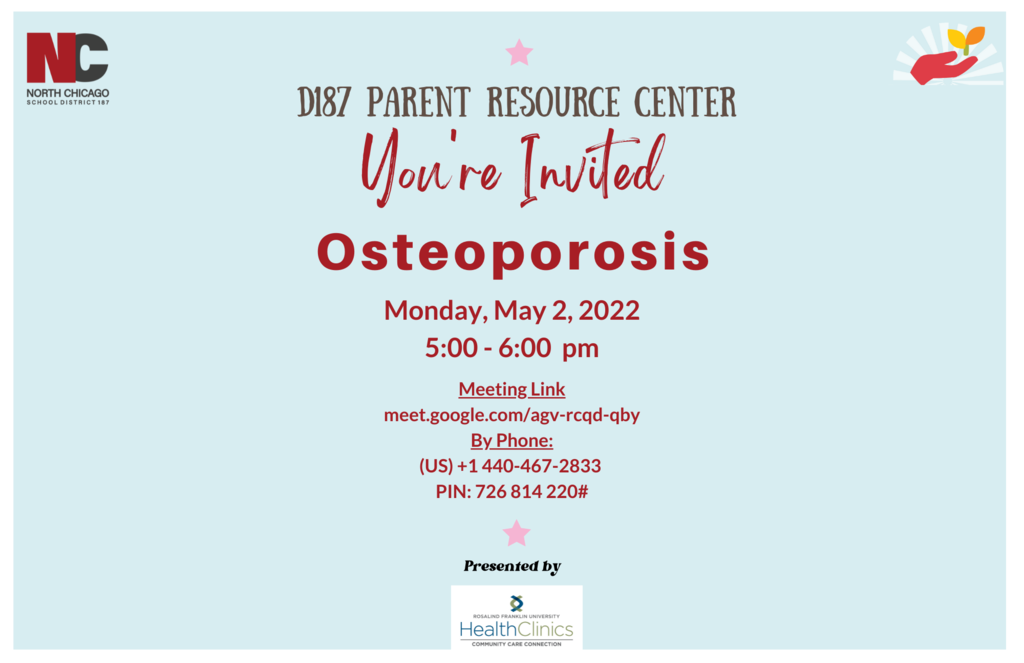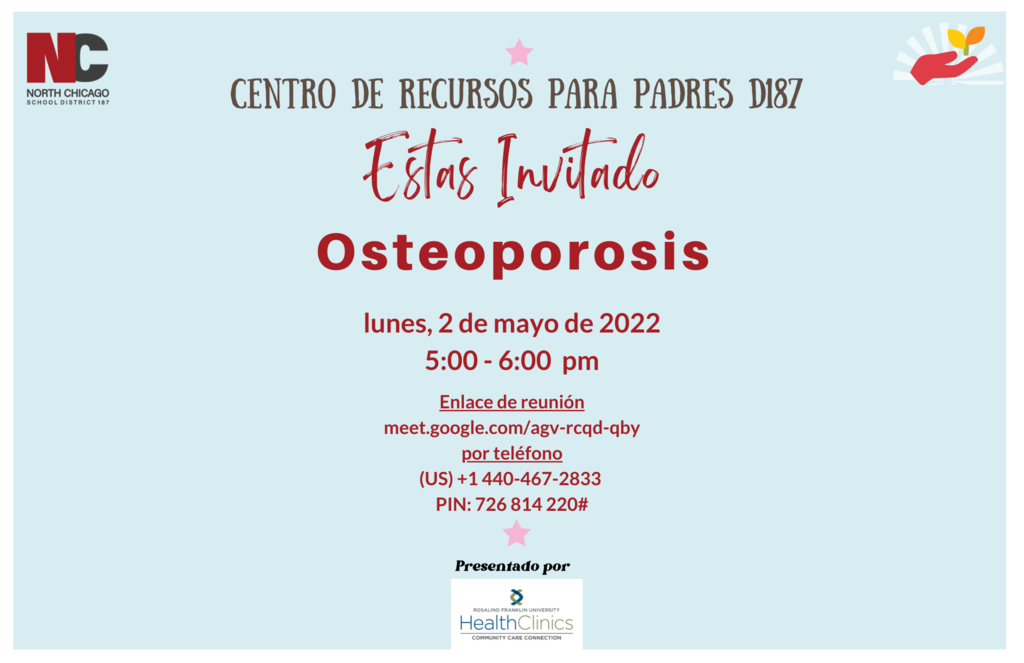 Did You Know.../Sabía Que...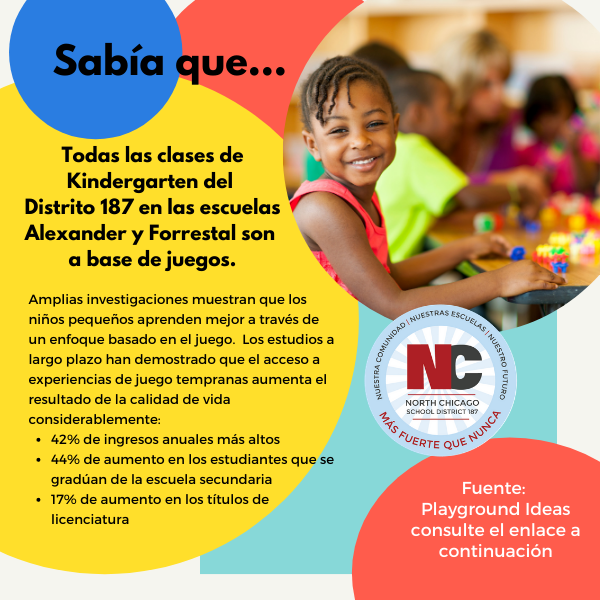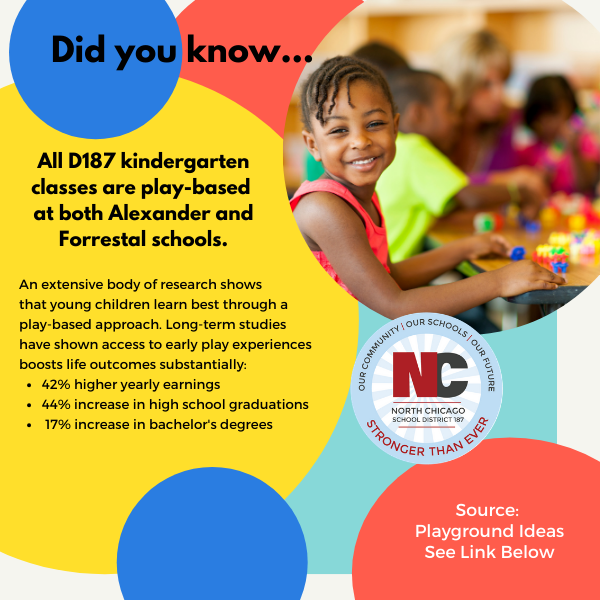 You're Invited/Estas invitado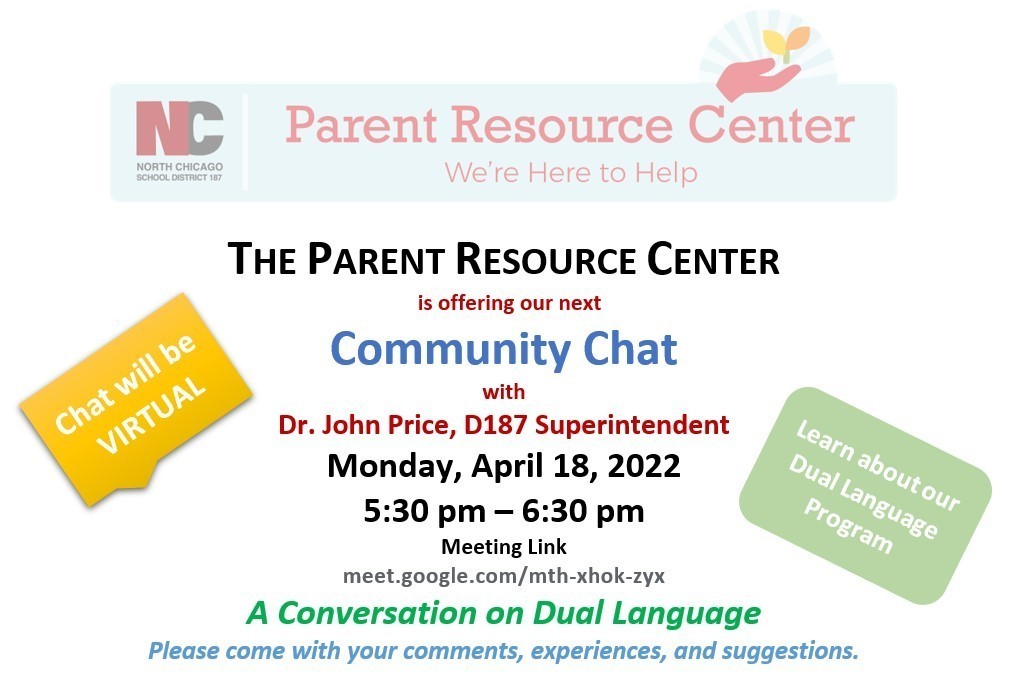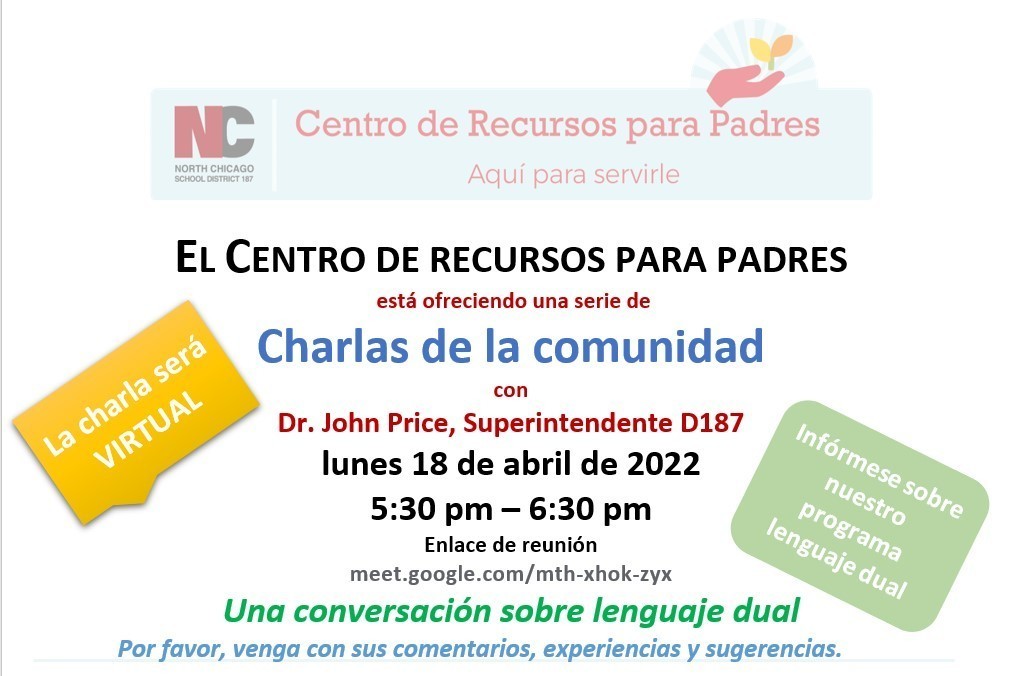 Every Day Matters/Todos Los Dias Importan