D187 Families/D187 Familias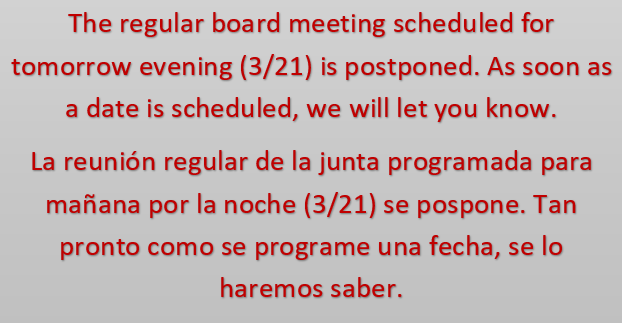 Join us tonight!/Únete a nosotros esta noche! meet.google.com/xua-mvpk-tuq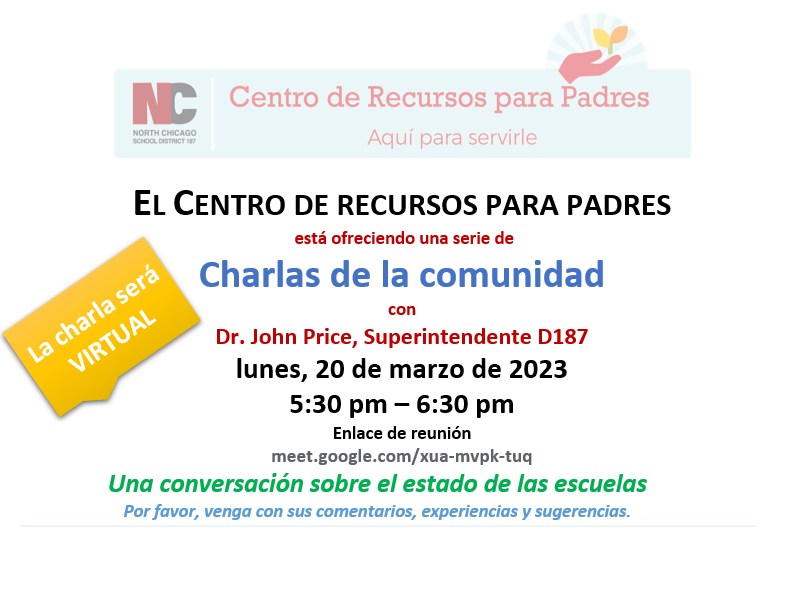 Join Us/Únete a nosotros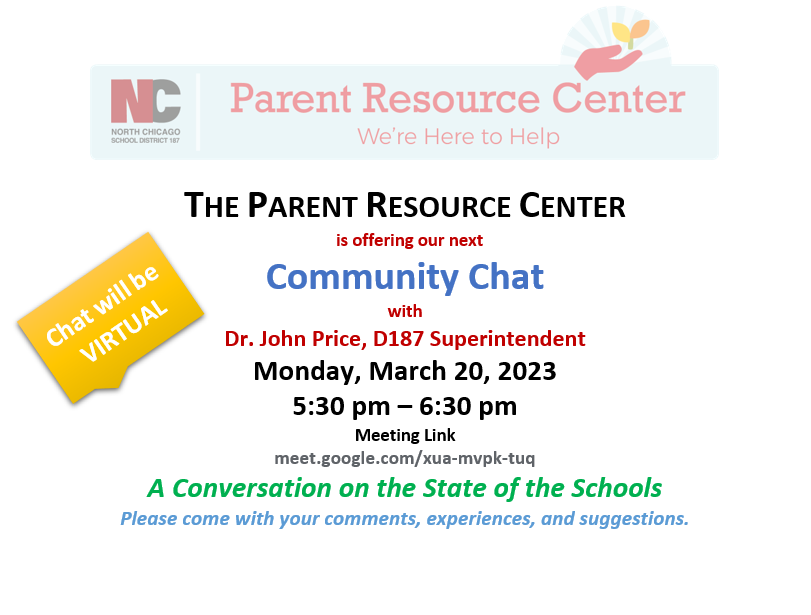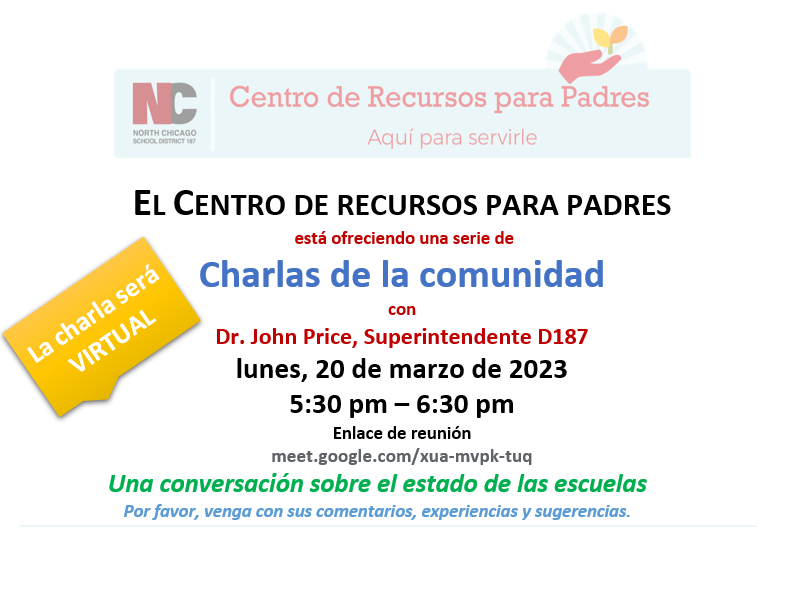 Remember Digital Navigators from ConnectLakeCounty will be available tomorrow to help families apply for the ACP and home internet service. /Recuerde que los navegadores digitales de ConnectLakeCounty estarán disponibles mañana para ayudar a las familias a solicitar el ACP y el servicio de Internet en el hogar.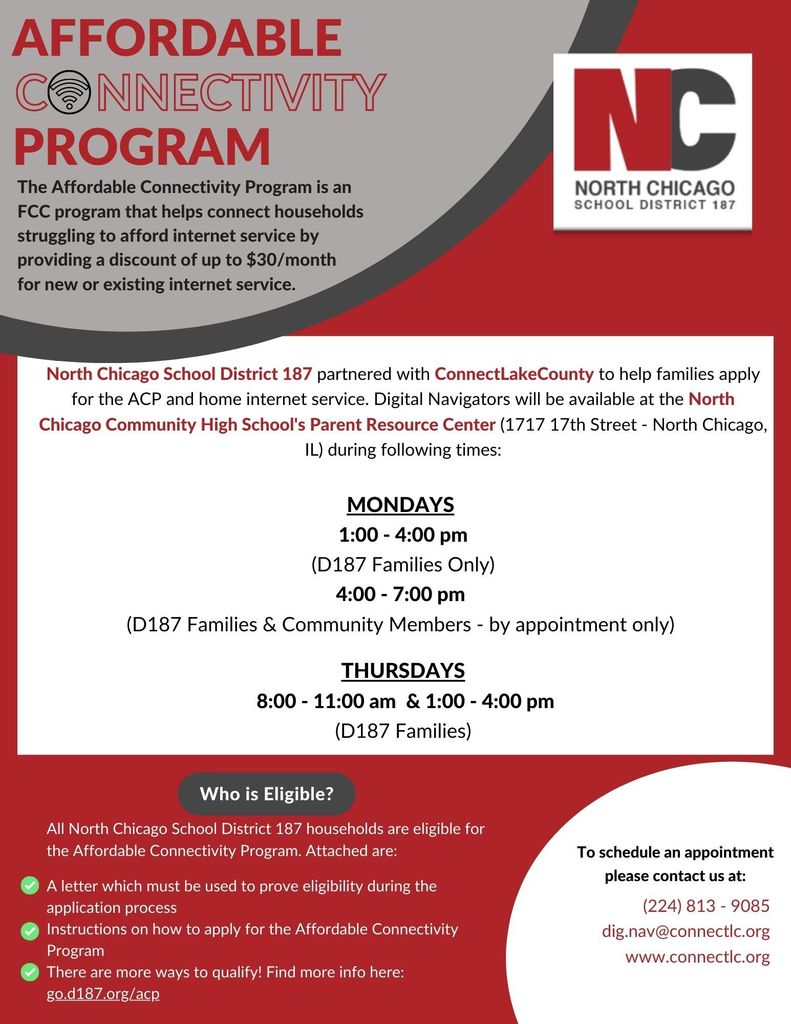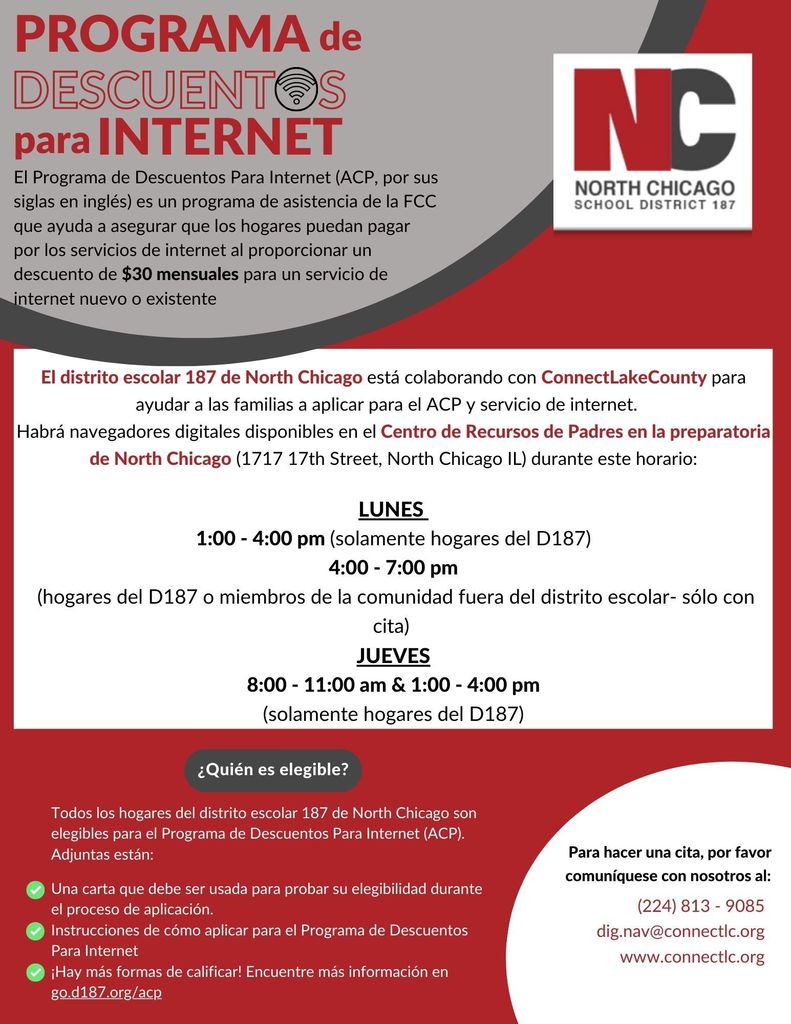 STEMGirls Camp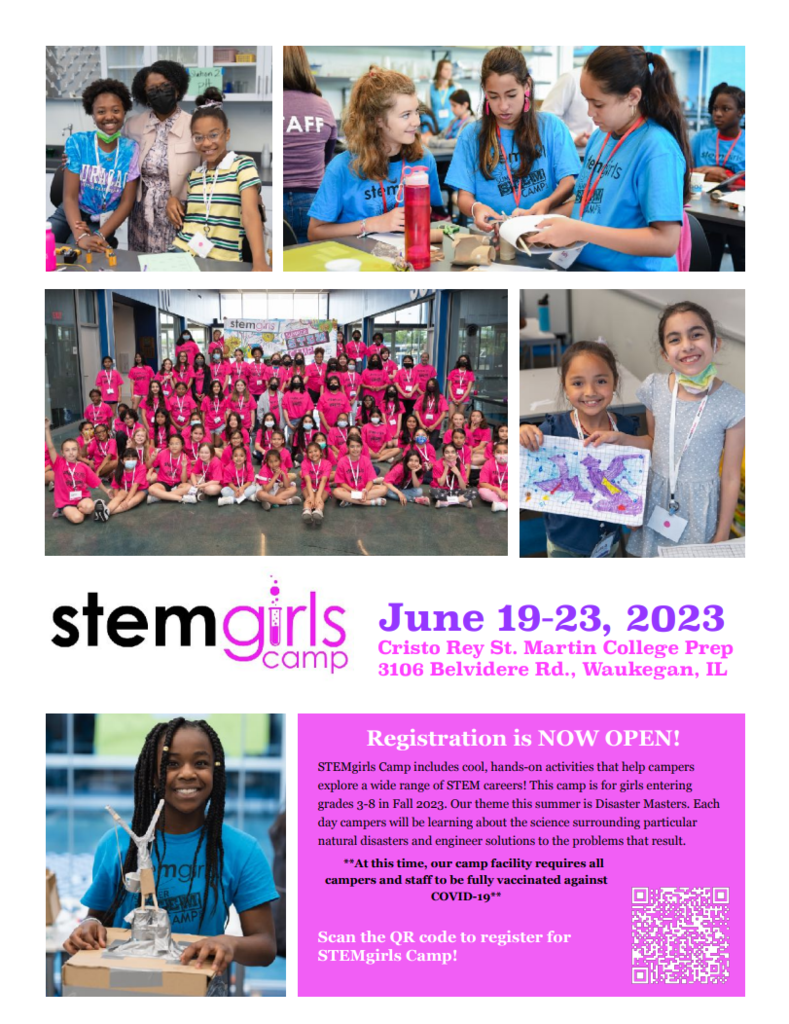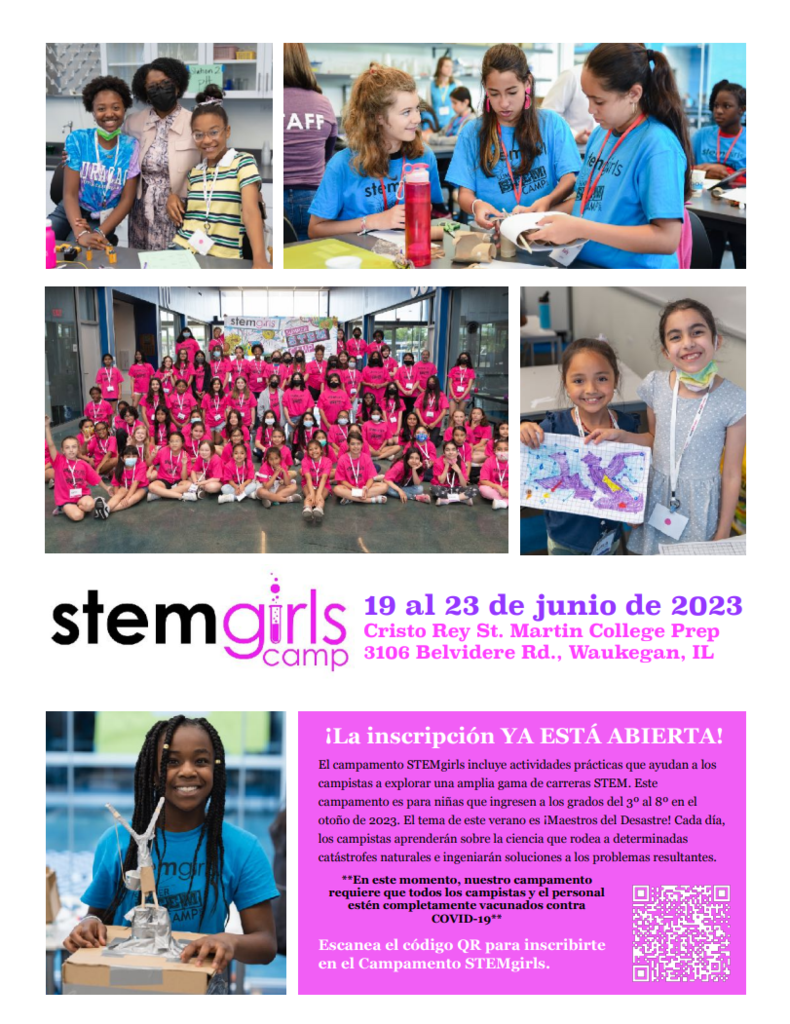 Join Us Tonight/Únete a nosotros esta noche meet.google.com/rnu-fqie-shn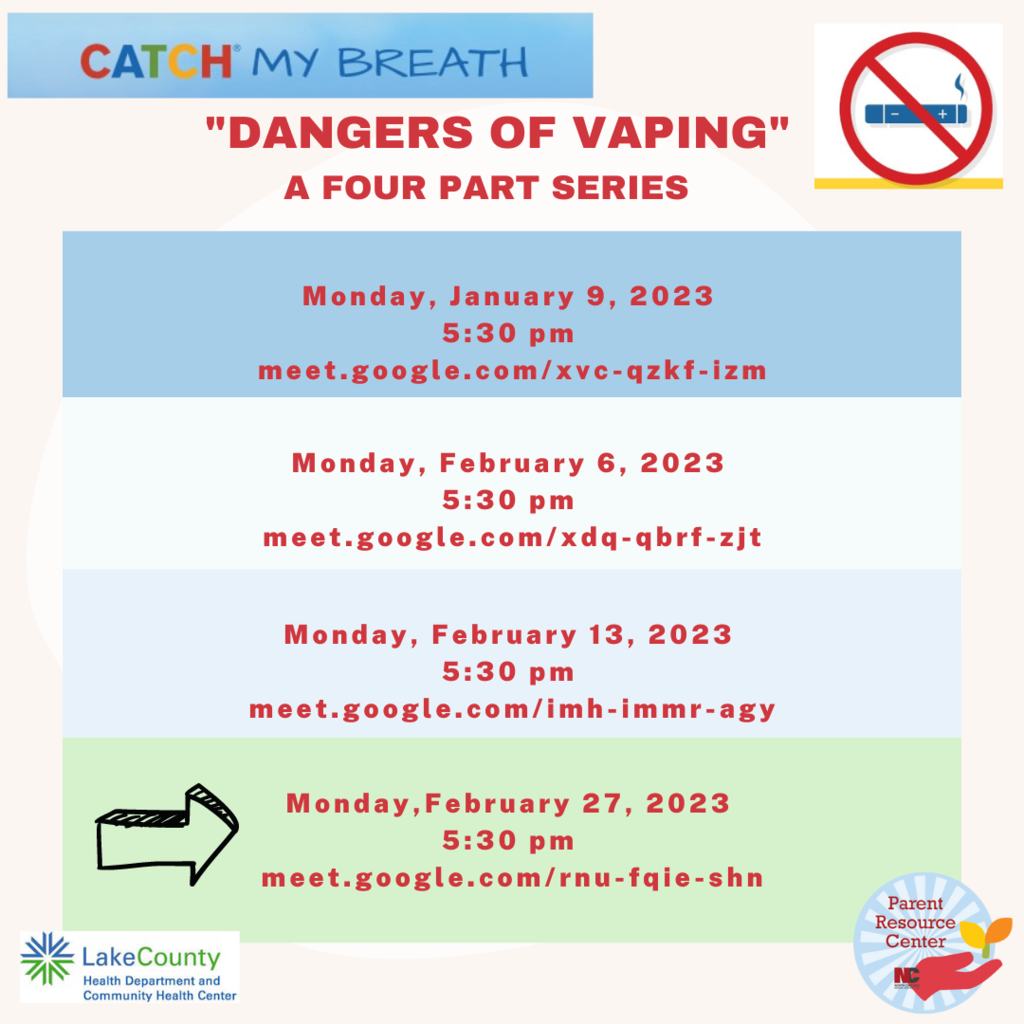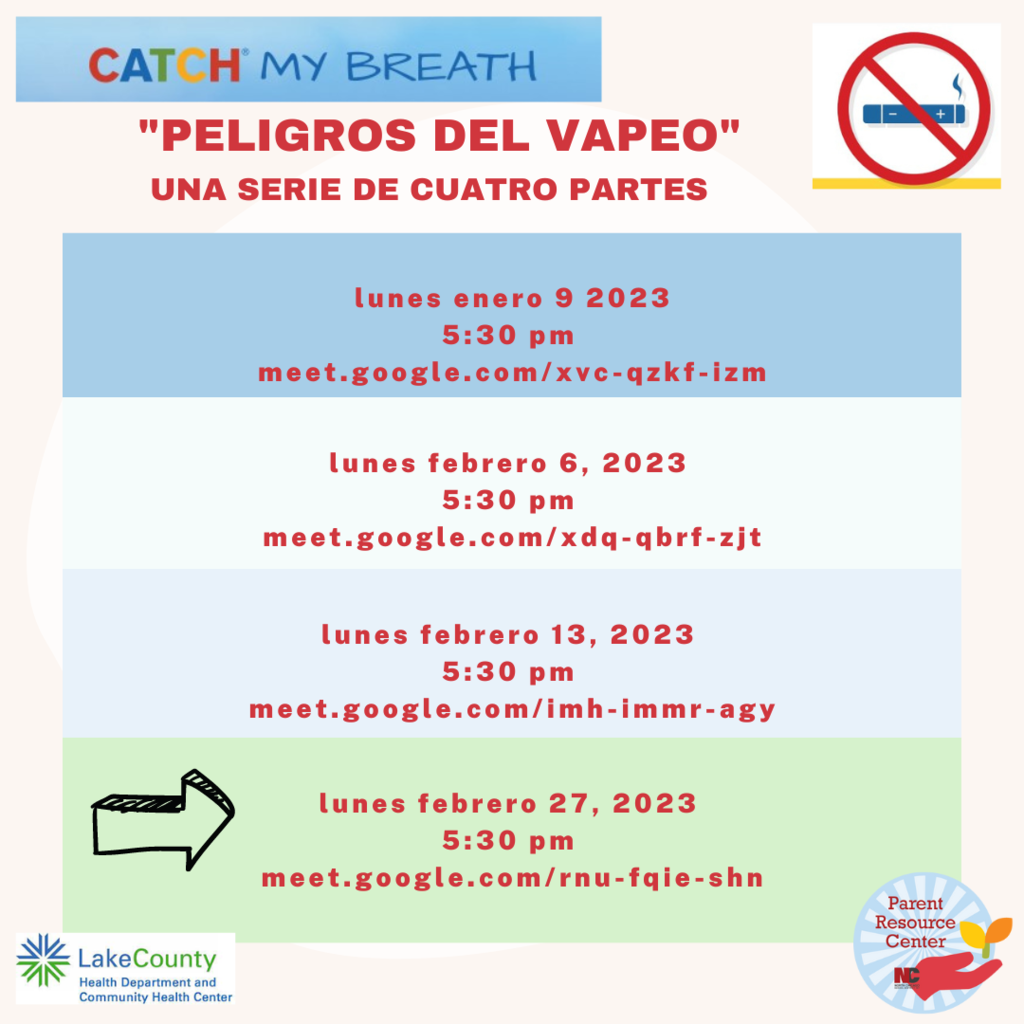 Join us for the last session of the Dangers of Vaping on Monday, Feburary 27th/Únase a nosotros para la última sesión de los Peligros del vapeo el lunes 27 de febrero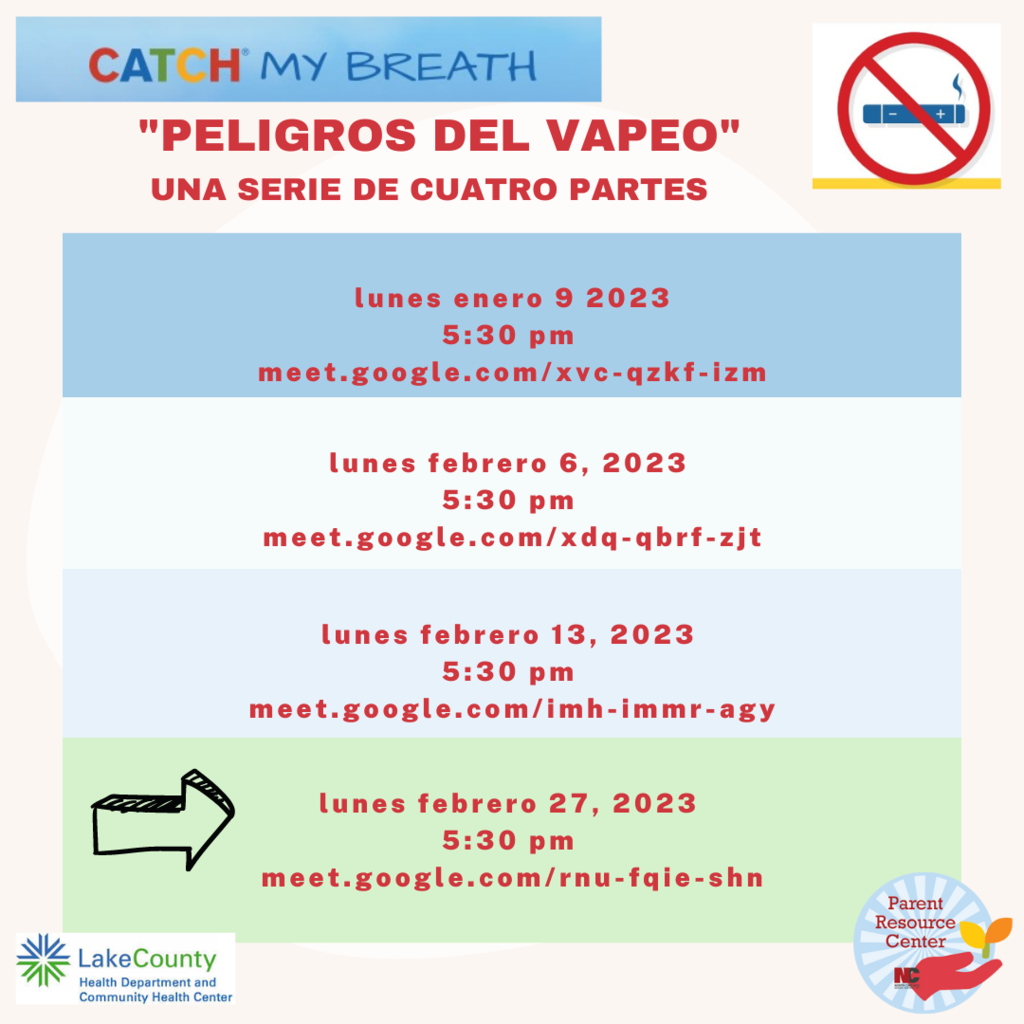 Join us! ¡Unete a nosotros!

A Snapshot of D187's 2022 Ilinois State Report Card/Un Resumen del Informe de Calificaciones del Estado de Illinois de D187 para 2022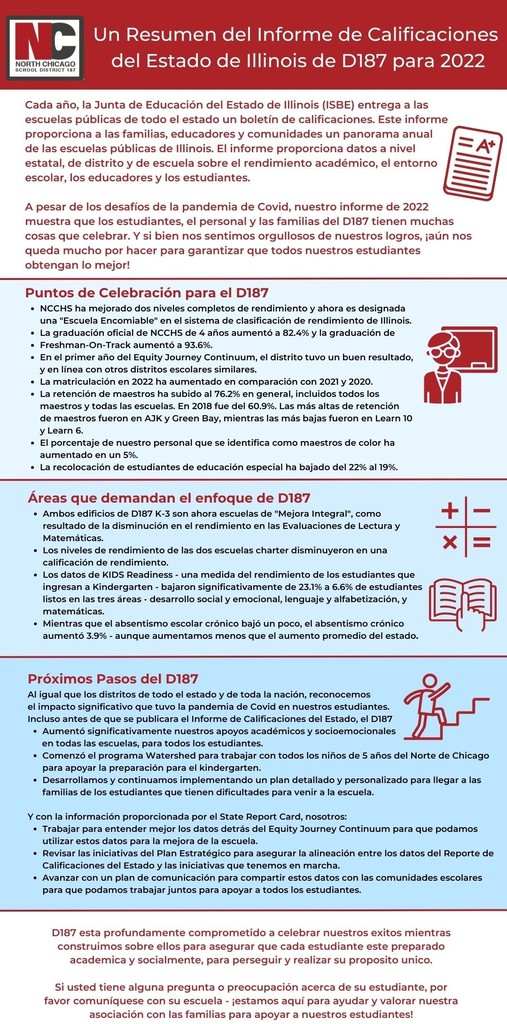 Join Us/Únete a nosotros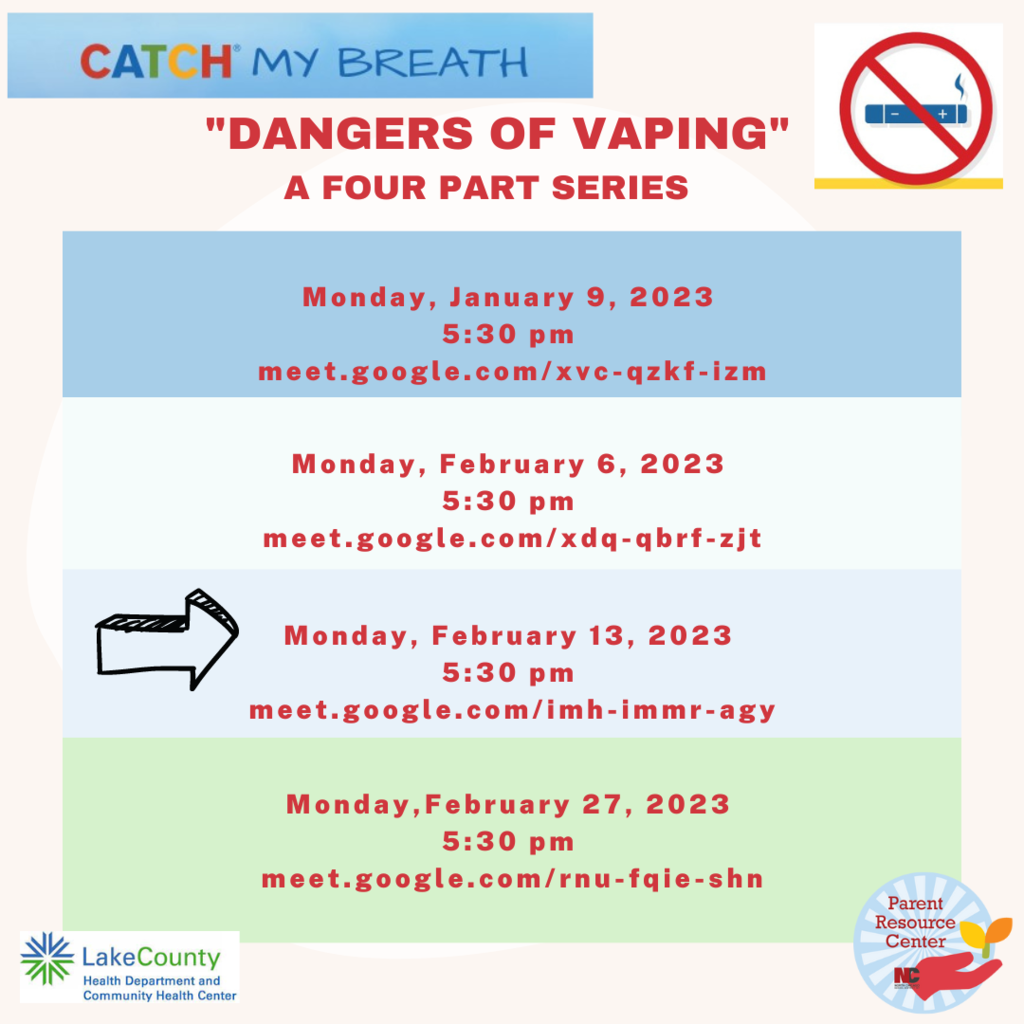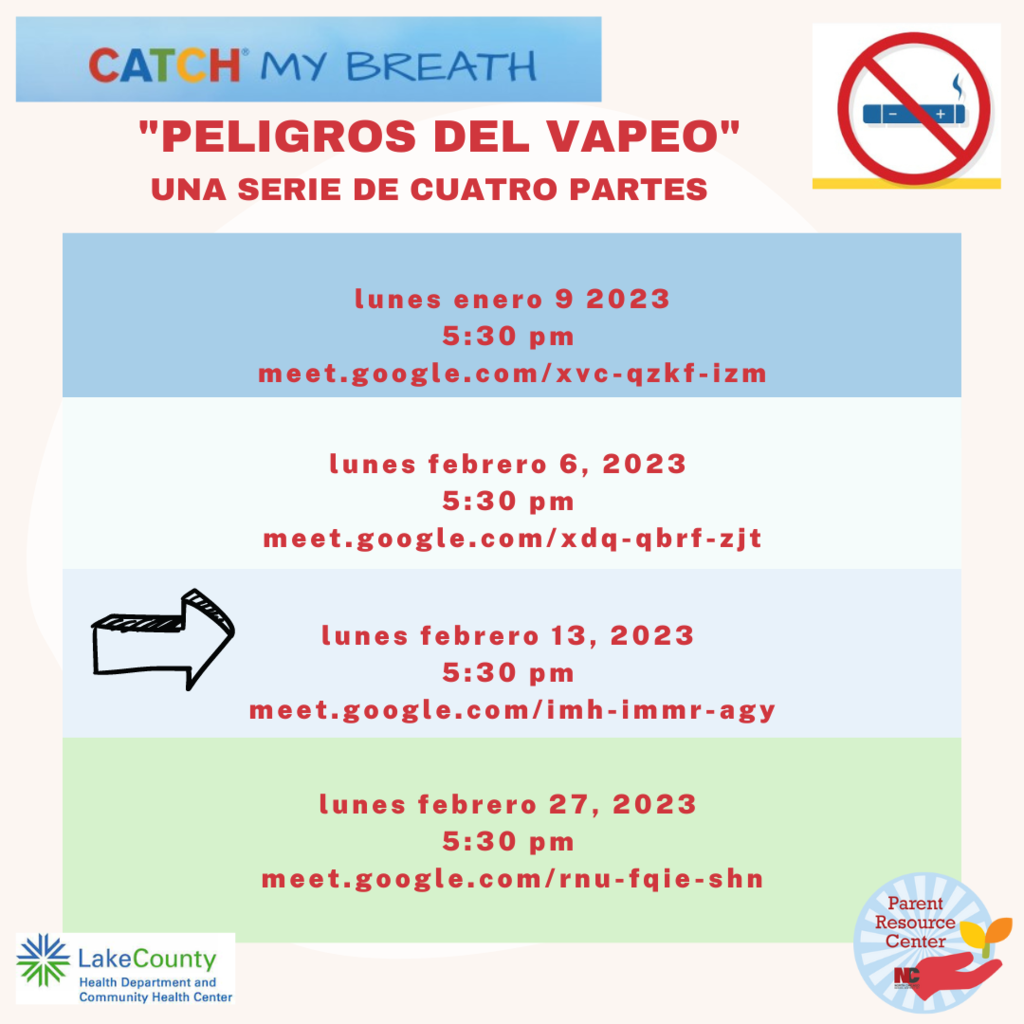 What's up for Families at D187?/¿Qué hay para las familias en D187?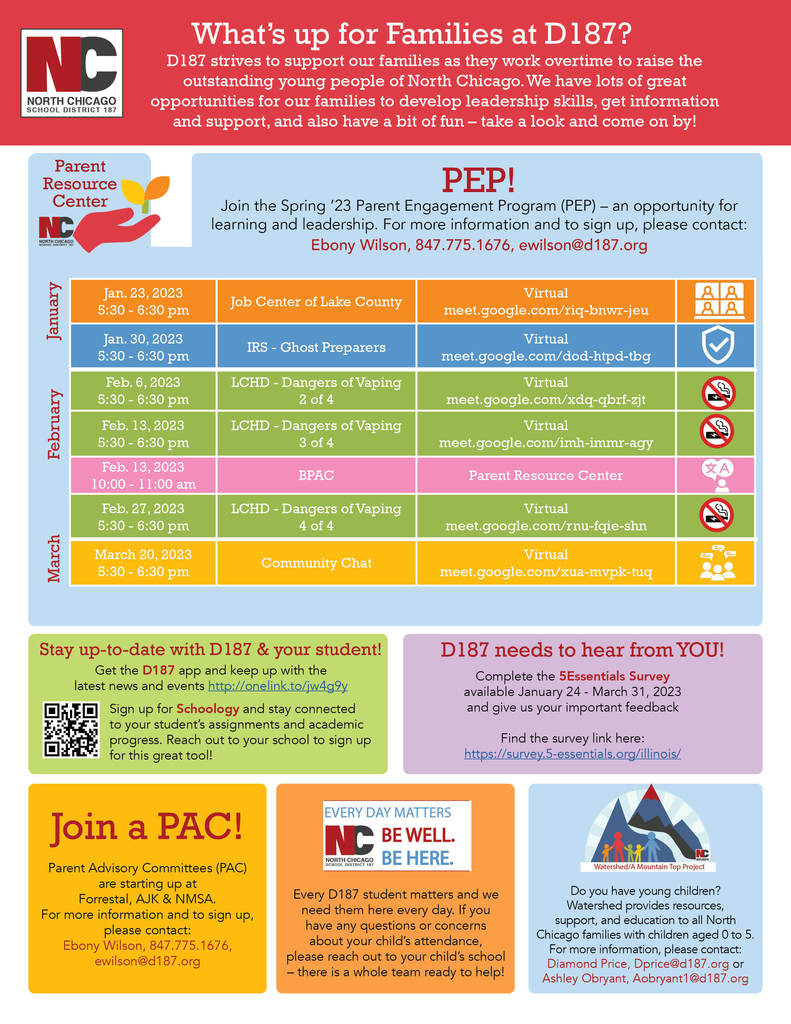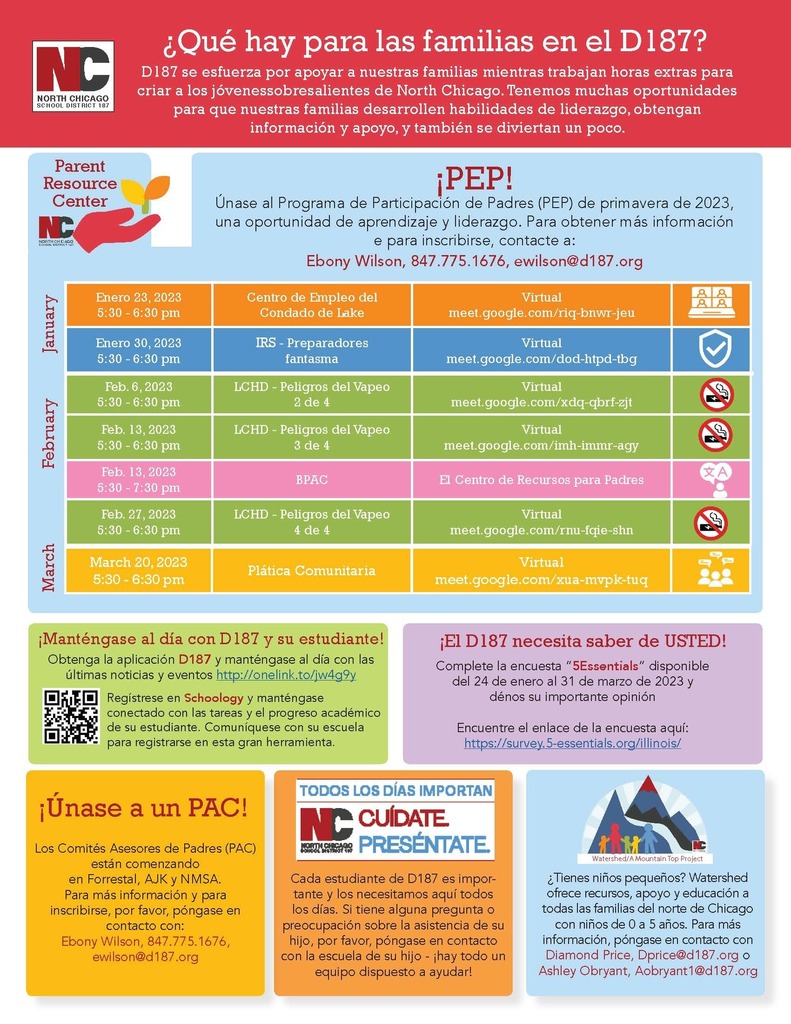 What's up for Families at D187?/¿Qué hay para las familias en D187?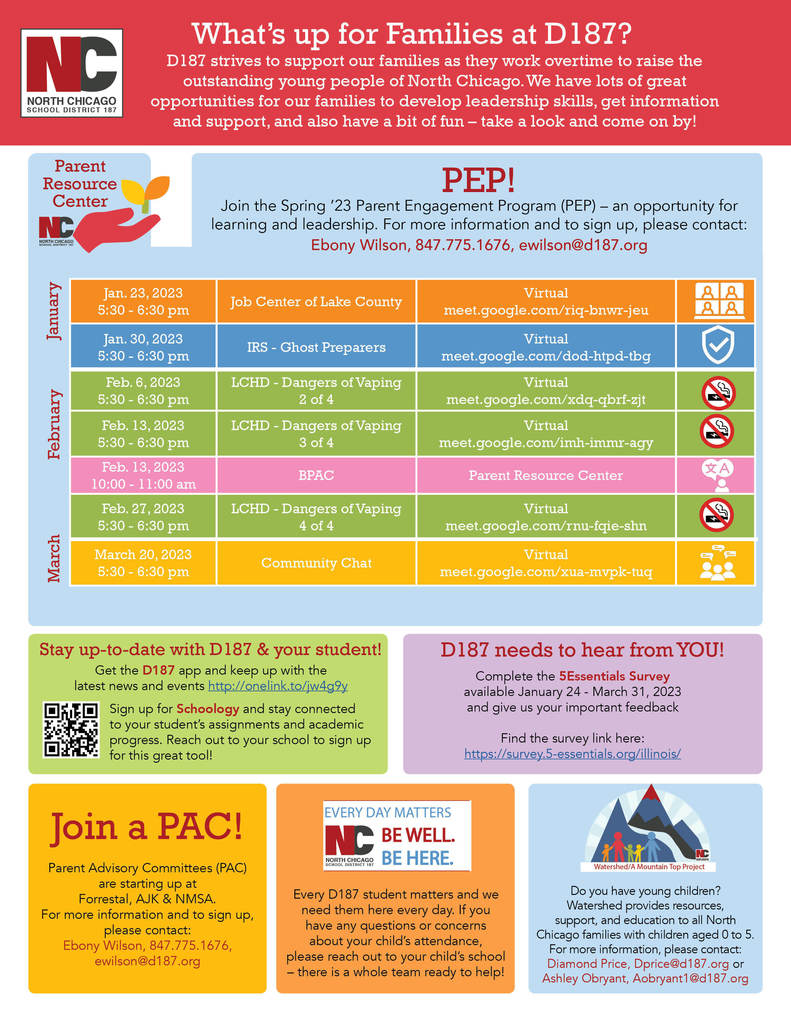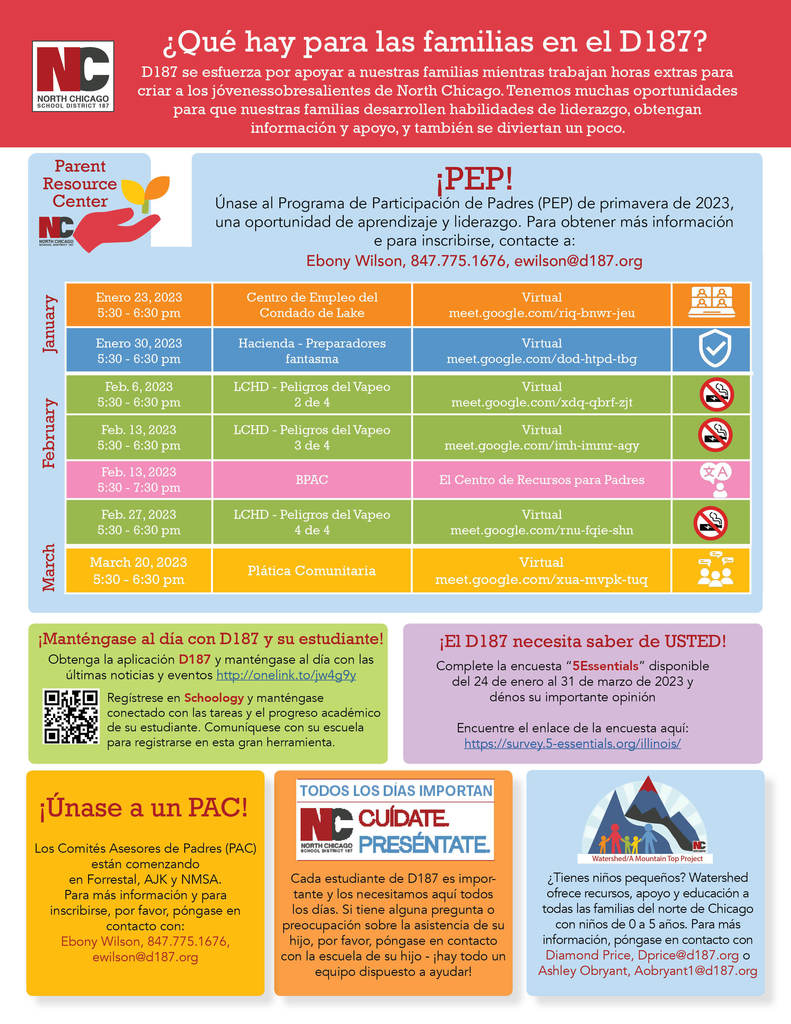 Join us at these upcoming FREE virtual workshops! ¡Únase a nosotros en estos próximos talleres virtuales GRATIS!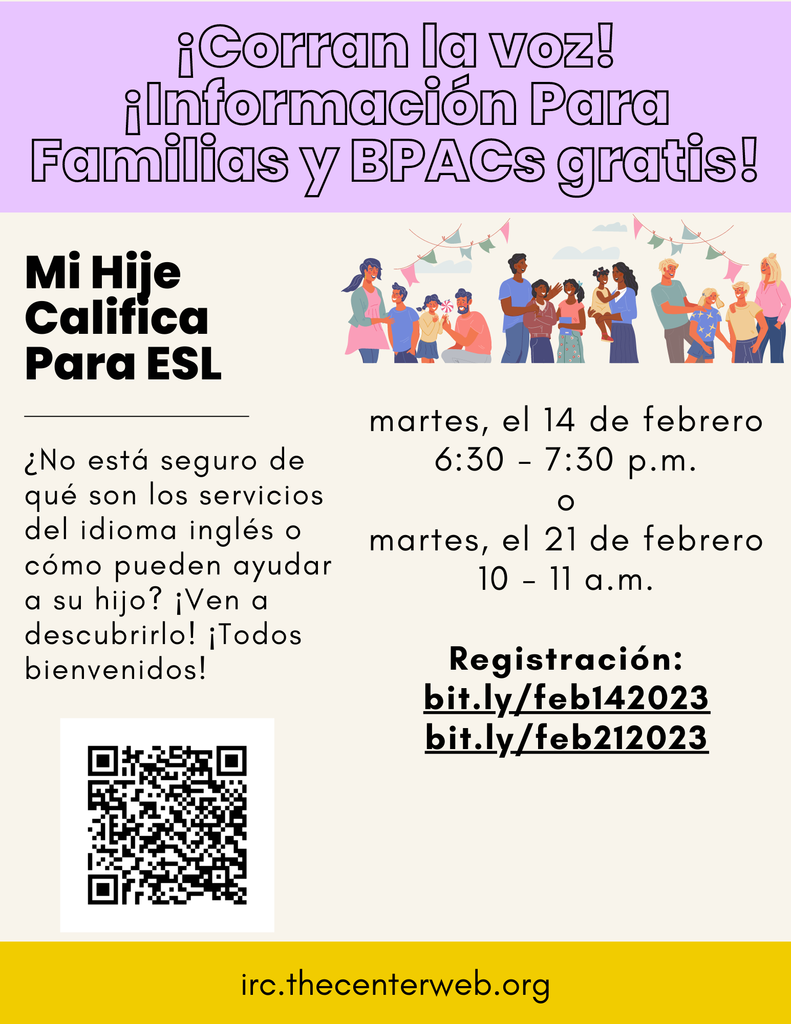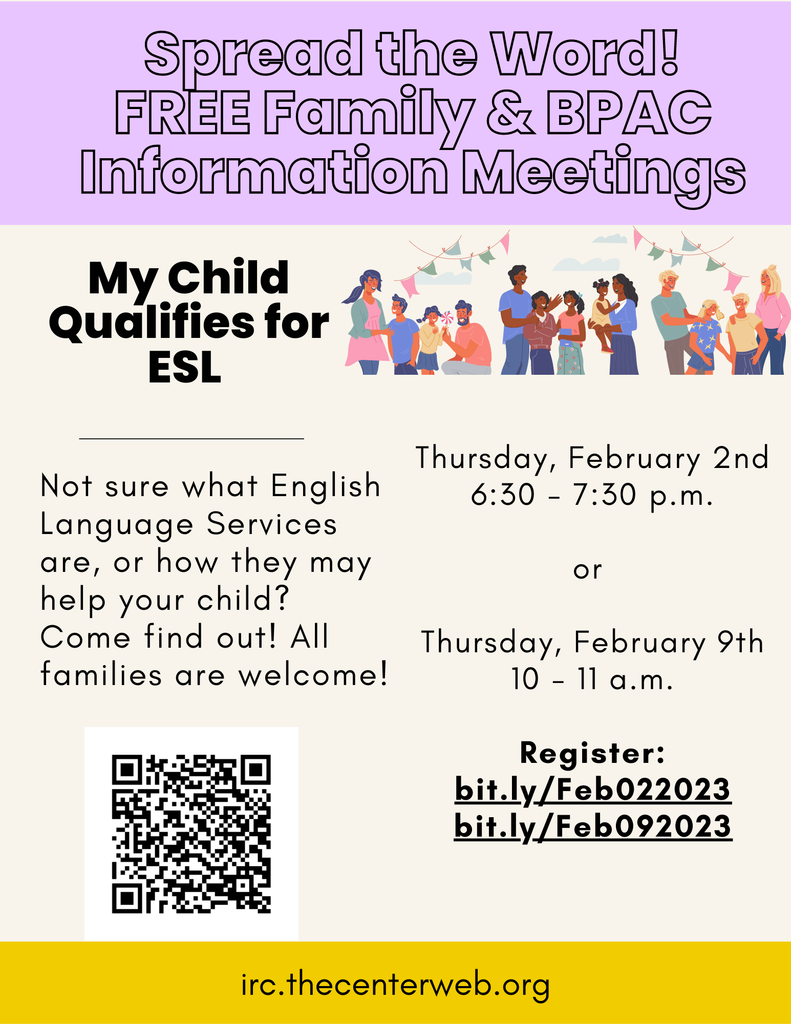 Join Us Tonight at 5:30 pm/Únete a nosotros esta noche a las 5:30 pm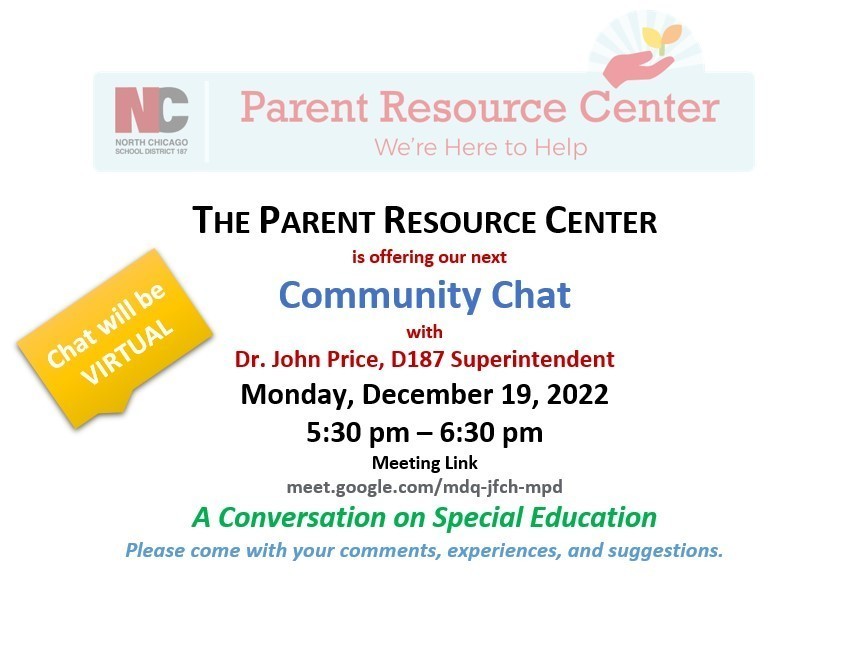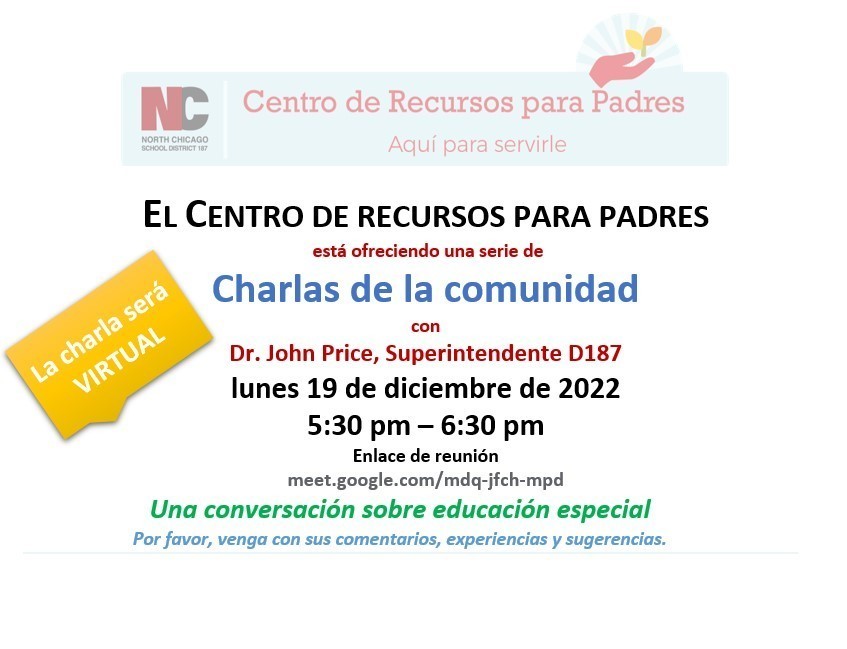 Come See YOUR new NMSA Today!/¡Venga a ver SU nuevo NMSA hoy!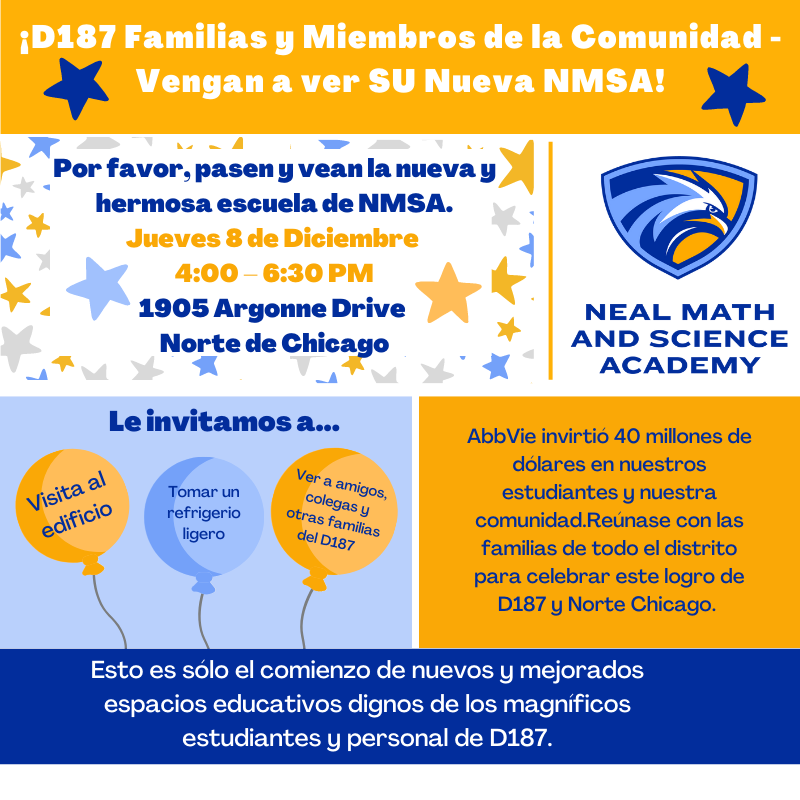 You're Invited!/¡Estás invitado!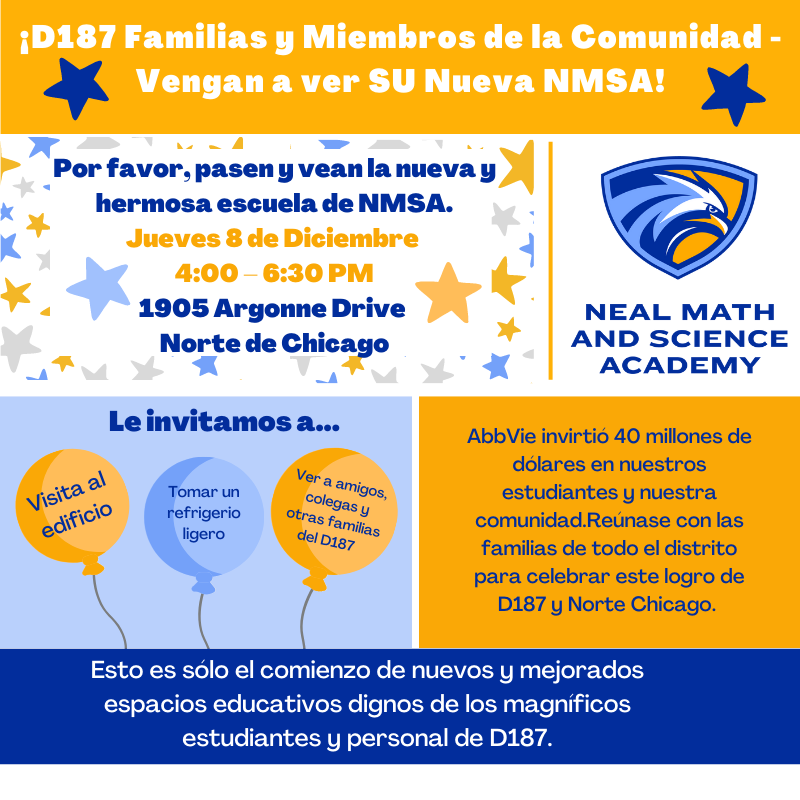 Remember to Join Us for our Communty Chat today @ 5:30 pm/Recuerde unirse a nosotros para nuestro charlas de la comunidad hoy a las 5:30 pm. meet.google.com/vad-drkc-wmw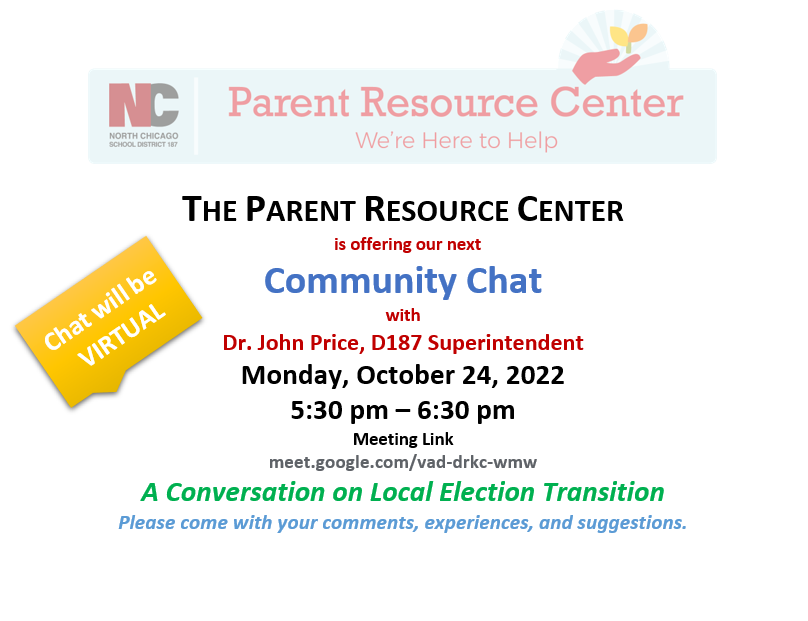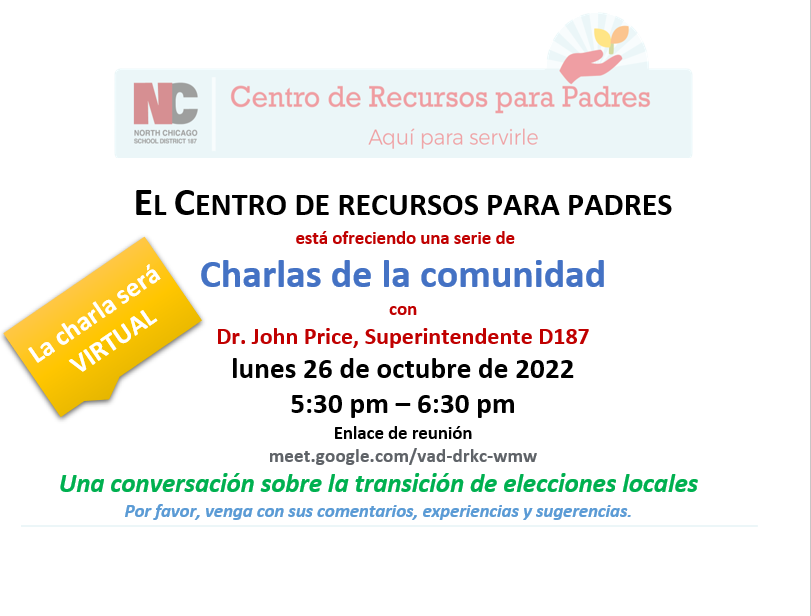 Remember to join us tonight from 4:00 pm - 7:00 pm at the high school! ¡Recuerde unirse a nosotros esta noche de 4:00 pm a 7:00 pm en la escuela secundaria!